Administrator
Staff member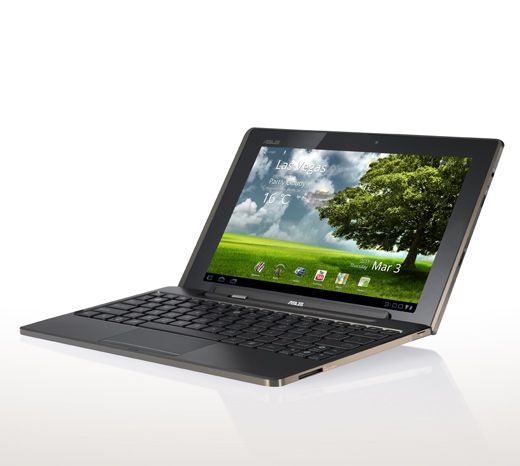 The launch 10.1-inch Android Honeycomb Asus Eee Transformer tablet has been announced. It will be launched for pre-order in four days (March 25 Friday) in Taiwan, according to
Asus Eee on Facebook
.
Engadget
is reporting a price of $799USD, which cannot be independently verified. The device was supposed to see a price between $399 and $699, according to statements from
ASUS from CES
.
ASUS actually has set an initial price of NT$22000 (which is actually $750USD)
, which goes down by
the number of price cuts clicks per user
on the Facebook campaign page. The counter has the price currently listed at NT$21318 ($721USD) after 819 votes. You can help lower the launch price by clicking the down button, which unfortunately does not appear to scale proportionally.
The tablet is powered by the dual-core Cortex A9 Nvidia Tegra 2 processor, and has a detachable docking station with a full-sized keyboard that gives it additional runtime on battery for up to 16 hours, according to specifications on the
ASUS Club Facebook
page. Despite earlier reports of being bundled with 512MB RAM, the final specifications show 1GB instead. Also of interest include wifi n, bluetooth 2.1, mini-HDMI, a microSD slot, and the IPS display at 1280x800 with capacitive multitouch. Onboard ROM storage is selectable for 16GB or 32GB.
Source
via
Engadget