Super Moderator
Staff member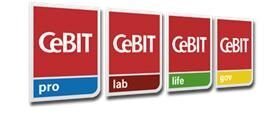 CEBIT 2011 is this week. The Consumer Electronics Show of Europe is many times the first indication of coming technology. This year is no different. The show seems to have a big focus on Android as seen below.
ASUS Eee MeMO
Asus Eee Pad MeMO specs are confirmed with a Honeycomb based 7inch based on the Qualcomm MSM8260 processor. 1Gb RAM,8-64Gb Storage,1024x600 screen and a estimated retail price of $700 USD for the base unit
More Details here
MSI Winpad 100a
The MSI Winpad 100a is MSI's entry into the Honeycomb arena. It is a 10 inch capacitive unit powered by the NVidia Tegra processor. It offers both a mini-touchpad to the side in addition to the capacitive touchscreen. This will have 1Gb of RAM and a minimum of 8Gb storage. It features both Mini-USB as well as full size USB ports.The base price is to be about $540 USD.
More Details here
TazTag TazPad
Near Field Communication is a new term for many of us. The TazPad will be the first Android tablet to offer this feature. I honestly have no knowlege how this may be used on a tablet except in an industrial setting. The Tazpad device comes with a 7 inch capacitive touchscreen, SD card, HDMI, Wi-Fi, Bluetooth,a camera, GPS and in addition integrated biometric option. This is to be available later this year. No other details are available at this time.
More Details Here

Archos and the low budget Arnova Series
Archos has provided more details about their Arnova Series. The following provide video of their Arnova 10 which will sell for $199USD and the Arnova 8 which will sell for $179
Arnova 10 Link at ARMdevices.net
Arnova 8 Link at ARMdevices.net
Both are the generally the same except for size. Both are delivered with Eclair (2.1) with a 600Mhz A9 processor, resistive touchscreen with a promise to update to Honeycomb.