Administrator
Staff member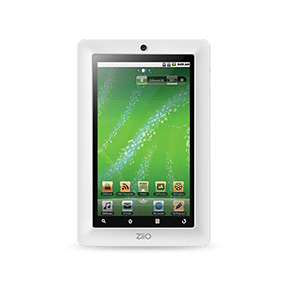 ​
Creative is
now listing the Creative ZiiO 7
as an Android 2.2 device on their online store, and will be shipping the devices with the firmware update for all international customers. This is inline with Creative's communication with various users for a mid-March Android 2.2 firmware update.
Creative is going to release the update for existing owners as soon as next week via an installable apk. Sounds easy enough.
Here's the full press release from
CreativeZiiO
on
Facebook
:
ZiiO 7"

Europe - Starting today (16 Mar), all online orders will ship with Android 2.2. Our European online stores serve the United Kingdom, Italy, Spain, France, Germany, Poland, Austria, Belgium, Czech Republic, Finland, Greece, Hungary, Ireland, Luxembourg, Malta, Netherlands, Portugal, Slovak Republic and Slovenia.

Asia - Starting today, all online orders will ship with Android 2.2. We deliver to Singapore, Hong Kong, Australia and New Zealand. If you're in Singapore, you can also purchase an Android 2.2 ZiiO 7" in person at our ongoing PlayChinese Expo @ Creative HQ.

For existing ZiiO owners, you will soon be able to download an Android 2.2 .apk file that will be released as early as next week. If you're already registered with ZiiO Space, look out for our email containing a download link. You can also download the file on our Support site (

Creative Labs : Home Page - The leader in Digital Entertainment for your PC and the Internet

)

ZiiO 10"

We're currently working on the Android 2.2 upgrade for the ZiiO 10" and we expect this to be ready in April. As usual, we will keep you guys posted on the date!
Source
Facebook
via
tbreak
via
our Creative tablet forums