[FONT=&quot]eLocity 7-Inch Internet Tablet for Android 2.2, powered by NVIDIA Tegra 2 with Capacitive Touch Screen, 1080p Viewing and 3-Axis Accelerometer for 3D Gaming[/FONT]
This revolutionary new Internet Tablet from eLocity combines the power of a lightning-quick PC with the functionality and mobility of a smartphone to create the ultimate technology companion. More powerful than any smartphone and faster than the iPad, this sleek unit is has the fastest mobile CPU available today – NVIDIA's Tegra 2, Dual ARM 9 CPU (1GHz clock speed) with 8 separate processors that can run independently or together for maximum performance. Built for the Android 2.2 operating system, this versatile device allows constant access to the web with built-in Wi-Fi and can be customized in virtually unlimited ways through thousands of Android apps available online. Power and speed are key features, but equally impressive are the bright, crisp 7-inch screen and the HDMI output that allows you to send HD media to a big screen TV in true 1080p high definition. And the 3-axis accelerometer will bring your games to life… arcade style. Enjoy your favorite movies, music, or 3D games on the go and never worry about power – with up to 5 hours of video or a hundred hours of music on a single charge of the 2-cell Lithium Polymer battery.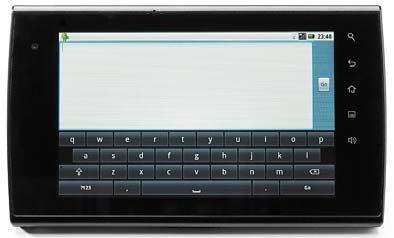 The Freedom of Android
Although the eLocity A7 Internet Tablet comes ready for use with a selection of pre-installed applications for Android 2.2, it can be customized with third-party apps available online. Because it is an Open-Source platform, the number of applications designed for Android has skyrocketed. With Open-Source flexibility, you have the power to create your own applications or tailor existing apps to suit your own personal tastes. Now that's freedom!
High Resolution and 1080p Viewing
With a high-resolution 800 x 480 capacitive touch screen and the fastest mobile processor ever – NVIDIA's Tegra 2, Dual Core 1Ghz CPU – eLocity's A7 Internet Tablet was made for multimedia. Watch HD films in the palm of your hand or output them in 1080p for a big screen experience with a quick and easy HDMI connection. The 4GB internal high speed flash memory can store up to 4 feature films, 40,000 photos, or 2,000 songs for countless hours of entertainment. For accessing unlimited media, the unit offers 2 different options for expanded memory. A micro SDHC slot supports memory cards up to 32GB and a USB 2.0 port supports flash memory devices up to 64GB, increasing your media storage to nearly a million photos, 48,000 songs or up to 96 movies at any given moment. Watch videos in the most popular formats, even in 1080p. Supported codecs include H.264, MPEG-4, DivX and Real Video with MOV, FLV, MP4, AVI, and MKV file formats. Includes HDMI output for true 1080p viewing.

For accessing unlimited media, the unit offers 2 different options for expanded memory. A micro SDHC slot supports memory cards up to 32GB and a USB 2.0 port supports flash memory devices up to 64GB. Watch videos in the most popular formats, even in 1080p. Supported codecs include H.264, MPEG-4 and Real Video with MOV, FLV, MP4, AVI, and MKV file formats. With such versatility, you may wonder if this is a media player or a computer server… with the HDMI output for true 1080p viewing, the eLocity A7 Internet Tablet is both.​
3D Gameplay at Your Fingertips
NVIDIA sets the gold standard for gaming, and that's what you get in this powerful package. The eLocity A7 Internet Tablet is a gamer's delight, packing processing speed that can easily power the most demanding 3D games available for the Android platform. Enhancing your experience is a 3-axis accelerometer that puts you so close to the action you feel it. And now there's no need to strain your eyes on tiny smartphone screens. For the first time, game play in 1080p true HD is possible with the HDMI output. Quick and easy access to the
Amazon
gamestore offers endless choices – you might never want to put the tablet down, and with a feather weight of only a single pound, you won't have to.​
Surfing the Web
All roads might lead to Rome, but how do you find the World Wide Web with a computer tablet? With eLocity's A7 unit, browsing is both easy and beautiful. The unit supports Flash, so you'll be able to view web content the way it's meant to be seen! Several browsers are available to send you on your way, and the high-resolution touch screen displays websites in crisp and vivid detail. The Android default browser is a powerful utility that loads pages faster than Safari, supports Flash unlike Safari, and does everything you need a browser to do. Excellent third party apps like Dolphin and Opera Mini offer alternative browsing options. If you're tired of scrolling and zooming on your mobile phone, it's time to see what this powerful 7-inch tablet can do!​
An Endless Jukebox
A wide range of audio formats are supported, including MP3, WAV, APE, OGG, FLAC, AAC and non-protected WMA files. The unit comes with earbuds so you can enjoy your tunes in solo mode, but it also has built-in stereo speakers that allow you to share your music wherever and whenever you like.
A Wireless Wonder
Constant connectivity with 802.11b/g wireless and Bluetooth offer maximum performance, and with the wireless status screen giving you information at a glance, it's easy to monitor and manage connection settings for VPN, Bluetooth and Mobile Networks. There's even an Airplane Mode that allows you to disable all wireless connections in a single place! The eLocity A7 Internet Tablet's unlocked card slot provides a breath of fresh air to most users who have been tied to specific networks with long contracts and expensive termination fees. Now you can flip from network to network, depending on which one suits your convenience. Download and upload speeds are dependent upon the network, location and traffic.​
Touch Screen and Keyboard Control
Capacitive touch responds to your slightest command. No need for a stylus here, just take advantage of a screen that actually responds like it's supposed to! Experience the next generation convergence of desktop efficiency, communications and multimedia entertainment. Designed for maximum performance and ergonomic effect, the Internet Tablet has a virtual keyboard that makes it easy to send email, surf the web and perform countless other everyday activities. The A7 Tablet also comes complete with a full-size wireless keyboard giving you the perfect option to operate the tablet from across the room while using the HDMI output for viewing on a big screen TV.​
Full PC Functionality
Hundreds of apps are available to meet your needs. Documents To Go allows you to view and edit Microsoft files. Productivity continues with Adobe Reader for PDF files. For social networking, MySpace Mobile and Facebook are just two of the apps available. If you're a reader, you're in luck. eBooks are easy to read in a vertical format with the A7's high contrast display.
Photo Mania
Upload, organize and view hundreds or even thousands of your photos on the bright, crisp 7-inch screen. Create a slide show with photos and music and use the tablet as a digital photo frame or send high-resolution images to your big screen TV with the HDMI output. Pictures can be uploaded directly through the USB port, the micro SDHC slot or through the Wi-Fi internet connection via any file transfer utility. JPEG, BMP, GIF and PNG image file formats are supported.
1.3 MP built in webcam

​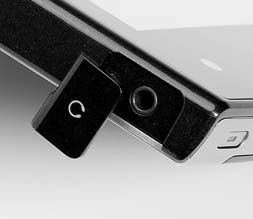 3.5 mm stereo output

​
The Micro SD Card is another way to access external content like movies, photos & music
​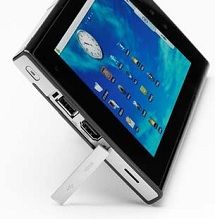 A USB 2.0 input gives you expanded memory and the HDMI output gives you true 1080p
​
Connect
HDMI out – connect your tablet to your TV and experience 1080p video playback! Does this make the DVR along with the other boxes near your TV belong to the stoneage
Video Conferencing
With its 1.3 megapixel webcam and crisp viewing screen, eLocity's A7 Internet Tablet lets you see who you are talking to… regardless of where you happen to be. As long as you've got a Wi-Fi signal and an online friend with a webcam to talk to, you're set.
Accessorize
To make sure you have the best experience possible, the eLocity™ A7 Internet Tablet comes complete with a 6-foot high speed HDMI cable and a full USB-to-USB cable.
Features
NVIDIA® Tegra™ II T‐20, 1GHz, 1MB L2 Cache
512 MB DDR2 RAM
Android™ 2.2 Operating System
4GB High Speed Internal Flash Memory
7" Capacitive Touch Screen, 800x480
0.5W Stereo Speakers
1.3MP Webcam
3.5mm Stereo Headphone Jack
802.11b/g Wireless
Bluetooth® 2.1 Enabled
1 x USB 2.0 Port
1 x Micro SD Card
1 x HDMI 1080p Output
Docking Port
8.2" x 4.8" x 0.5", 1.02 lbs
Connections:
• 1 HDMI output
• 1 USB 2.0 input
• 1 MicroCard input
• 1 Docking Port
• 1 3.5mm Stereo Headphone Output
​