Administrator
Staff member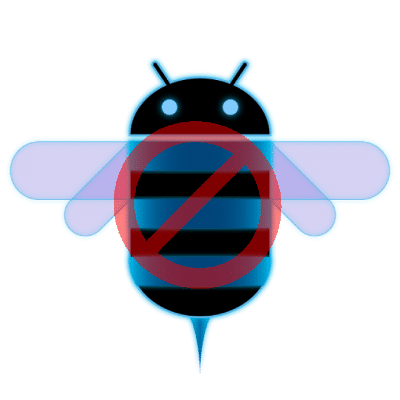 In a move that shuns smaller developers and open-source communities, Google has just announced that the release of the Android 3.0 Honeycomb operating source code to the public will be delayed 'for the foreseeable future', exerting tighter control than previously witnessed. Android has traditionally been an open-source operating system, with a source code release typically several months after its first products are released to market.
Android executives have also been telling companies that Google will likely wait the next version of the Android operating system, codename Ice Cream, is released. Google emphasizes that Android is still an open-source project, and that source code will eventually be released.
Google executive Andy Rubin has stated that Honeycomb is not ready to be used on phones. "To make our schedule to ship the tablet, we made some design tradeoffs... We have no idea if it will even work on phones." Larger manufacturers such as HTC, Samsung, Motorola, and other big manufacturers already have access to Honeycomb. It is not difficult to speculate that Google has done this for anti-competitive reasons, to lock down the operating system from smaller manufacturers.
Honeycomb was released to address the high market demand for a viable tablet operating system. Google has delivered a fully functional operating system in a relatively short time-frame, adopting existing elements from previous iterations of Android. It is reasonable to assume that the operating system is not ready for applications as a phone operating system and is currently only tuned for tablet use.
This does not change the fact that the source code base is ripe for use for tablet platforms. There existing tablet devices in the market that have hardware capable of running Honeycomb. Google's statement is ignorant of these existing devices. What this move does is kick sand in the face of smaller developers, the Android aftermarket development community, as well as advocates of open-source software.
This move cannot only seen as a sole move on Google's part. Google's dedication and contribution to numerous open-source projects cannot be questioned, but the success of Android relies greatly on the partners responsible for manufacturing, distributing, and providing mobile services to the various devices. Not only does this move close down competition, this also removes unnecessary support fees otherwise incurred by having an open-source operating system. Many of the smaller manufacturers typically have little to contribute to Android in the first place, lacking the retail and brand presence of major manufacturers. This is a move that protects the interests of those partners, as well as Google Android going forward.
For end-users, this means that there will be fewer possible aftermarket modifications for existing Android 3.0 products for some time to come than typically seen on Android handsets. Specifically, this will custom community modified distributions of Android such as
Cyanogenmod
and
MIUI
. This will undoubtedly make many Android supporters, many of whom are software developers themselves, feel betrayed by this move by Google.
As Android has been developing as a brand in the hearts of many consumers, this move will do well to preserve the branding of the Honeycomb operating system. It is clear the marketing strategies employed by larger manufacturers have the majority of consumers viewing Honeycomb as a good tablet operating system, over any previous versions of Android, despite sharing many of the core functions. Over the past year, we have witnessed multiple small manufacturers have tarnished the consumer image of Android with inferior products while ignoring Google's advisory that versions of Android prior to Android 3.0 are not ready for tablets. Many of the culprits coming from smaller shanzhai manufacturers in Shenzhen China, and its subsequent rebrands by various international companies. Google
probably
does
not
want
any
more
iPad
clones
running Android. This move cuts down on the possibility of clones of any Honeycomb tablets released by major manufacturers.
Android advocates know that Google is trying to transform the world of computing. Regardless of the short-term ramifications, Google would not have made this difficult decision in haste, and is working for the interest of the long-term viability the Android operating system.
Append:
Mashable reminds us
that members of the
open handset alliance
still have access to Android 3.0 source code. The alternative is to sign some sort of free license agreement from Google.
Source:
BusinessWeek
via
Reddit
Last edited: