Super Moderator
Staff member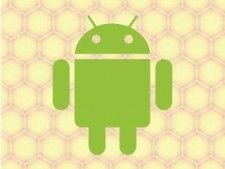 "Oh honeycomb won't you be my baby well honeycomb be my own".
Sorry dating myself by singing an old song. Well that is what I thought after reading
this story
and a few
other stories
. Honeycomb will be an Android version specifically for the next generation tablet design.
This design fork for Android makes sense. It is an incremental upgrade of Gingerbread rather than a total new version. There are clear differences between a tablet and a phone. This fork in technology will be similar to what happened with IPhone/IPod and the introduction of IPad. It shows the interest and recognition tablets and tablet technology holds for the future.
Who knows maybe, those digital tablets we saw on all those Sci-Fi movies were Android.
Enjoy