Hello, androidtablets forum !
I just bought a Nook Color e-reader (rooted) and decided to join this forum board because I have a question about tablets. So there goes my first post:
I can see most of the tablet producers all around the world refuse to offer the people who buy these devices, the option to change the battery, if needed. I just missed this aspect when I bought my tablet, but I guess all the tablets are the same at this point of view. Actually, it is possible to change the battery, but it isn't a user-friendly job there, like as changing the battery to a phone / photo camera / mp3 player / laptop etc
So I really am worried because I don't want to throw my tablet to garbage if the battery dies after a few years, like any battery in frequently use. Let's say that, now, there are some places where to buy a battery for my Nook, but what after several years from now? Will I find a battery then, if the one I got now will finally die someday? I am afraid that in some years from now, I will not be able to find this battery model on the market.
In any case, I would like to know a technical thing about the battery: Why are there 5 wires connecting the battery to the tablet? I thought that a battery only has a "+" and a "-" .... Can someone explain me if he knows?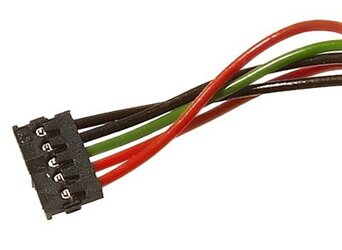 Thank you