first of all I am
from Venezuela and I do not speak English...
use the translator..!!!
mi table es una Allwinner A10, 7", A13 1ghz, 512 RAM, 4gb.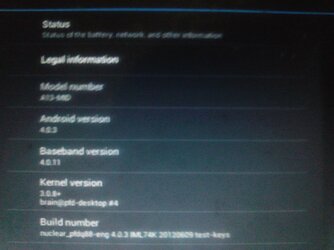 I see you are the only page that talks about this model, my table says it 1gb/4g
b
for applications and for music 2gb/4gb images and other, lack 1gb so it must be for the firmware. The problem arises when the reboot to factory defaults. 1GB and stopped having to say this happened with only 34.25 mb this full. I can not install anything. each time it is turned erases everything, there are only the files that were on the 2GB for photos and videos, applications that you installed are erased. these applications when installed and says full memory is damaged it had before. is as if they were still installed. I can not reset to factory defaults by new mind pointing error (android appears with a r
ed triangle). I ride a different rom with livesuitpack but the program is not responding when connecting the tablet and arrang
ed when
disconnected.

help please...!!!
knob pictures here as soon as the first is the memory of the tablet and the second error on reboot to factory defaults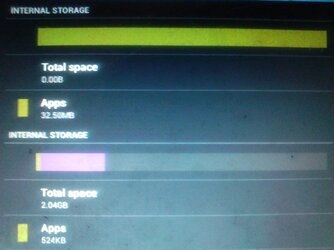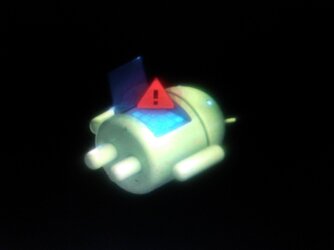 ​