OK, hi guys I'm new to posting things on threads and I know how particular people can be about posting things in the right place, so to start I apologize if Im not posting this in the appropriate place.
I work for a company that owns multiple bars and we are looking for a simple way to promote our forever changing up coming events and drink specials. We decided that placing screens around our bars with a slide show on loop would be an effective way to do this. After much research into different screens and computers we are thinking the easiest way to achieve this would be through cheap knock off tablets (since a tablet is basically a computer and a screen in one). So we're going to build cases with strong glass protecting the screens and have them hard wired into the walls. Here's what my problem is, we want to be able to change the slide shows as we need to (maybe as often as once or twice a day) from a central computer or tablet. We DONOT want to have to go in person to each tablet in order to upload the new slide show via USB. This would be very time consuming and not as practical as if we were able to simply load a new slide show from another tablet/computer and have it change on the specific tablet in the specific bar we desired to change. We are currently looking at the flytouch 3 android 2.2 flash 10.1 OS tablets, these tablets are cheap,large and have wifi that we will connect through our establishments wifi routers. So my question is: is there a way to design an app or even better is there an app already out there that I can control multiple tablets from another tablet/computer? Is my idea even possible?
Another direction we are looking into is having a web page with the slide shows constantly showing on the tablets that way we can just update the web site when we want to change the tablet screens. My worries with this is in the event of the internet going out we will lose our screens and that can look tacky, if its running a slide show off the tablet and not the internet and the internet goes out the slide show keeps playing we just wont be able to change what is being displayed on the screens from an outside source. Also I have never owned a tablet and am wondering if its possible to make it so a web page will be able to show up w/o the address bar and other icons that are typically seen at the top of the screen when internet is open on a tablet. Basically im asking is there a function like hitting F11 on a PC where the only thing you can view is the web page minus the toolbars that come with the web browser?
This is a diagram of the way I want to run the tablets.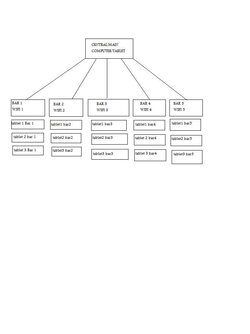 Any advice or suggestions to help me achieve my goal would be very much appreciated thanks for your time guys!!
Nate