Hello,
OK, I am lost.
Background first … I have only had one tablet … about 7 or 8 years ago.
Junk .. got it because I was going to Disney and wanted to use their "new" app … did not have a smart phone at the time. Slow … never worked right … paid about $100
Two years ago, I was given a smart phone! It was an old Iphone 6 with a cracked screen. I changed out the screen and realized smartphones are somewhat useful.
Last year it did … just would not make a call … but the wifi still worked (the house is about 50 ft from the shop and I get wifi pretty good here)
So I bought a new (well a used) iphone to replace it.
I am building a new workshop (long story … my wife is disabled and I work out of the house so I can take care of her … I need a shop and decided to build it myself).
OK … I am 60 and don't really like listening to the radio.
I do listen to a lot of youtube.
So I took my old phone … used the youtube app and put it into some old speakers … worked great !!!!!!!
Well till I got caught in a rain storm. Phone go wet …. died.
Sooooo … finally back to today …
I don't want to spend $300 just to listen to youtube … so another used iphone is our (if I am right, I need at least an iphone 6 or higher).
I tried an old laptop I was given … tooooo old. Has 32 bit XP … could only run Opera for a browser and it would not do youtube without lagging.
I started looking at an Android tablet.
I found this web site and started reading.
Thought this would be easy … hmmmm
I found a used one on ebay … $50 .. but when I read the reviews even when it was new it was slow and had problems with youtube. It has 8.1 on it.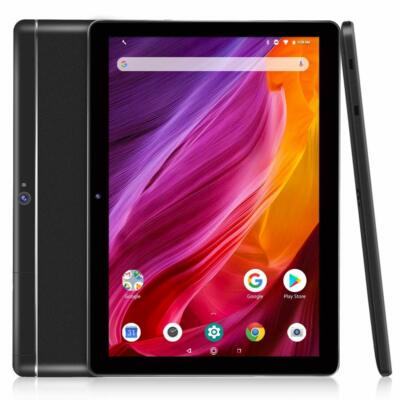 You can browse online or download what you want. Sharing the big screen with families with any angle to free your hands.It has a micro HDMI interface for syncing the tablet movies and videos to TV. With a normal micro USB port for charging and data transmission.
So I found a couple more new ones on Amazon … but started reading things like "8 cores but all but 3 are locked" or "says Android 11 but really has 5 on it"
I did find two more:
Amazon.com : 10.1" Tablet,Android 11 Tablet,S9 2in 1 Tablet with Keyboard Bundle,4+64+256GB Large Storage,GMS(Gray) : Electronics
Amazon.com : 2 in 1 Tablet 10.1 Inch, Android 11.0 Tablets, 64GB/128GB ROM, Dual 4G Cellular with Keyboard, 18MP Camera, Octa-Core Processor, WiFi, GPS, Bluetooth, Google Certified Tablet PC(2022 Gray) : Electronics
The first one is $120 … the second $140 ($170 with a $30 coupon)
The big difference I see is the first has 11 GO and the second full 11
Is it better to get a "lite" operating system on a cheap tablet or ?
OK .. so what do I do ?????
I don't want to spend a lot of money.
Will any of these do youtube on wifi?
Is there anything any better I can get for about $100 - $150 ?
Thanks so much … Mike
PS … here is me pretending to be a carpenter
Log into Facebook | Facebook