Hail of Arrows, rumble of blasts and pools of blood. Meet the best addictive medieval shooting defense game: Dawnkeeper: Last Survivors!
Google Play: http://bit.ly/1fvFdKg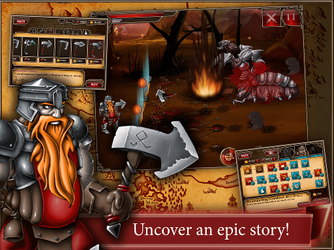 Styria Empire was invaded by hordes of terrifying monsters.
Commanders was betrayed, Emperor lost his mind and once great empire under threat of downfall.
The last line of defense, a handful of Guards of Hyperion, last survivors, the only one heroes who can stop this...
Now, it's time to return the empire to humanity! Restore the justice and punish the traitors!
Feed the monsters arrows! Make 'em burn with magic!
TRAILER:


FEATURES:
* Different awesome battlefields
* Easy but challenging gameplay
* 3 heroes with totally different spells and gameplay
* Hordes of furious monsters
* Unique Barrier mechanics
* Two game modes: Campaign and Survival
* Survive more than 50 levels
* Elixirs, potions, crossbows, staffs, axes, stake gun and more!
Last edited by a moderator: