Hello!
JEWELS PUZZLE - a new addictive puzzle game. You need to collect a certain pattern of blocks of one color. You can rotate a group of seven blocks clockwise or counterclockwise.
Features:
- Three modes of difficulty.
- Three sizes of the field.
- Four types of pattern and mix mode.
- Six levels.
- Three kinds of blocks.
- Sound effects.
This game develops your brain!
Screenshots:

_

_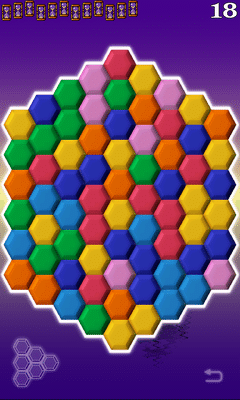 Download links:
FULL VERSION
https://market.android.com/details?id=com.cmyksoft.jewelspuzzle
Last edited by a moderator: