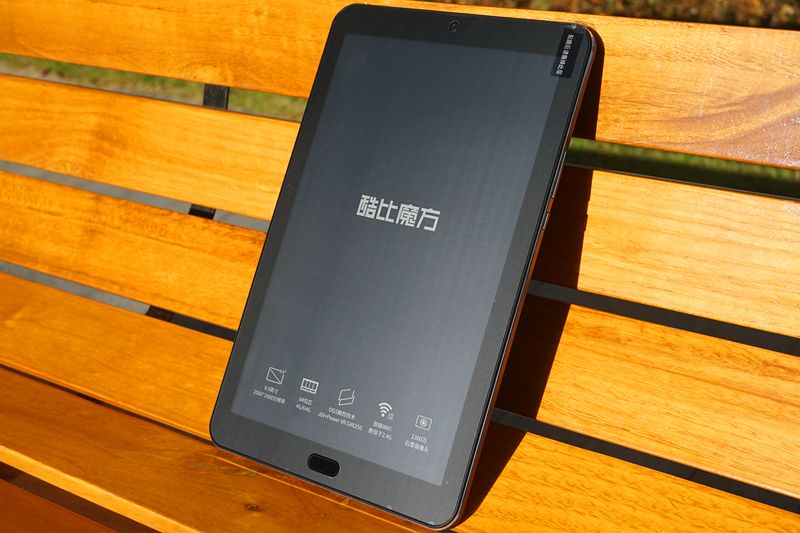 Alldocube, a.k.a Cube, is a Chinese brand best known for making affordable Android tablets. With the demand for Android tablets getting smaller each year, many of Chinese tablet makers either disappeared or changed their business focus, Alldocube hanged on. As a matter of fact, they released quite a number of models of different sizes this year. The Freer X9 is the latest addition to their lineup, and it is the first one this year to come with a high performance processor.
Main specs of the Alldocube Freer X9
OS: Android 6.0 Marshmallow
Screen: 8.9-inch IPS, multi-touch capacitive panel
Display Resolution: 2560 x 1600 (16:10)
Processor: MediaTek MT8173V (Quad-core: A72*2 1.8GHz + A53*2 1.4GHz)
GPU: Imagination PowerVR G6250
RAM / Storage: 4GB / 64GB
Bluetooth: Bluetooth 4.0
WiFi: 2.4GHz/5GHz
Bluetooth: 4.0
Camera: 5MP front camera, 13MP main camera
Battery: 3.8V, 5,500mAh
Ports: Micro SD Card Slot, Type-C Port (USB 3.0 standard), 3.5mm Headphone Jack
Size: 228*144*8.3mm
Weight: 366g
Color: Black front, grey rear
Design and build
The design of the Alldocube Freer X9 is pretty generic with no core identifying features. The tablet looks like an enlarged phone, with portrait mode use as its default. The front is of course dominated by an 8.9-inch display, with a physical home button below and a front-facing camera up top. Alongside the display are the bezels and it's clear that the Freer X9 isn't meant to win any design awards as the bezels are large and somewhat clunky, but for a relatively big tablet designed for using with both hands, we do need more bezels to rest our fingers on. One thing I need to mention is that there isn't a fingerprint reader built in the home button, which is a shame as every time you wake the screen up, you will need to input pin or draw patterns to unlock the device if you want a reasonable amount of privacy.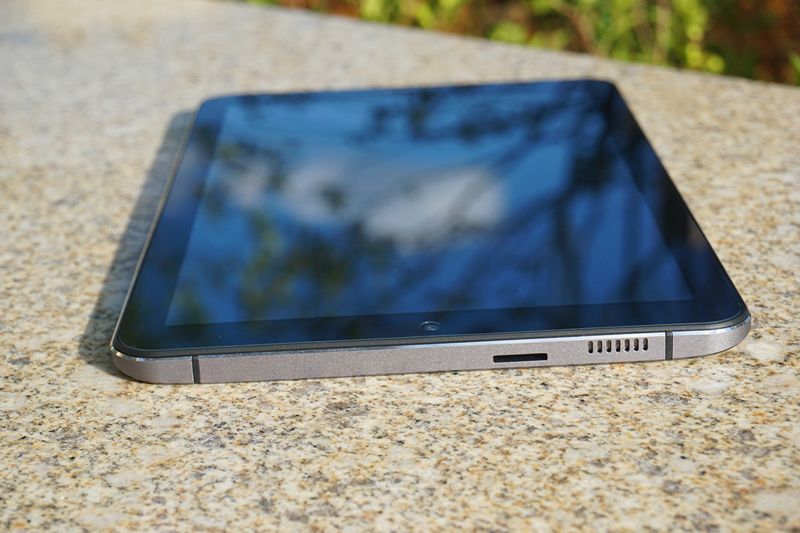 The top side of the tablet plays host to a Micro SD card slot, and one of the two speaker apertures.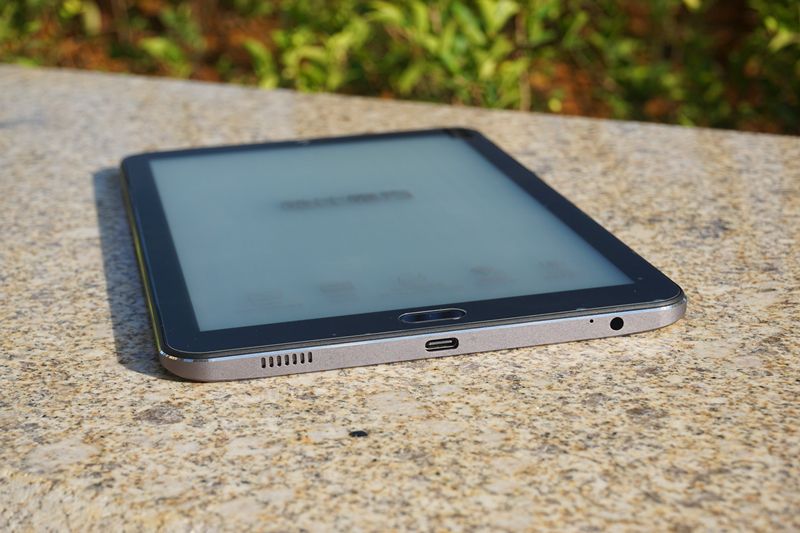 The bottom side hosts a USB Type-C port, a 3.5mm audio jack and the other speaker aperture.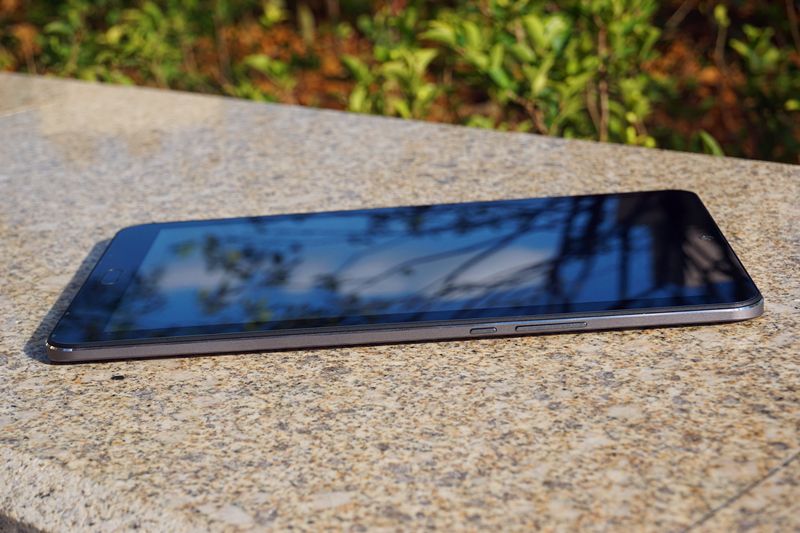 A power/standby key and a volume rocker are hosted on the right side of the slate.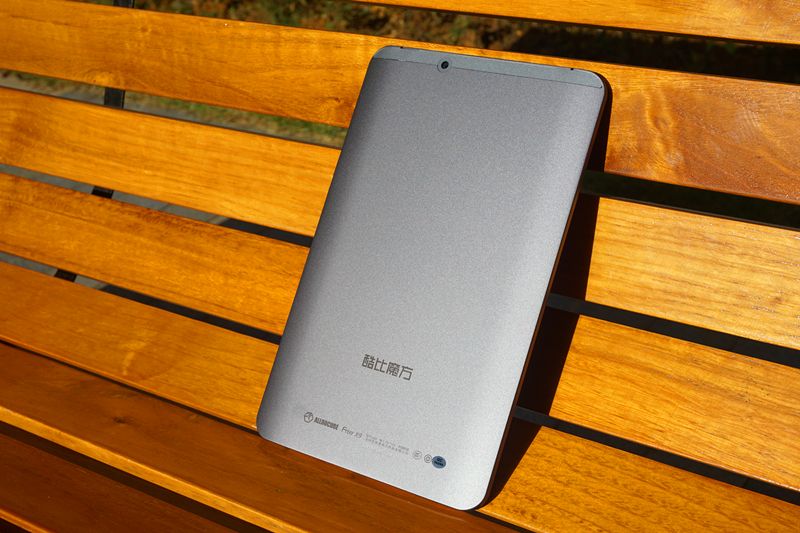 The X9 has an aluminum unibody at its rear and four edges. The gray coating is processed with anodic oxidation, not only does it make the tablet feel extremely premium, it is also quite resistant to scratches.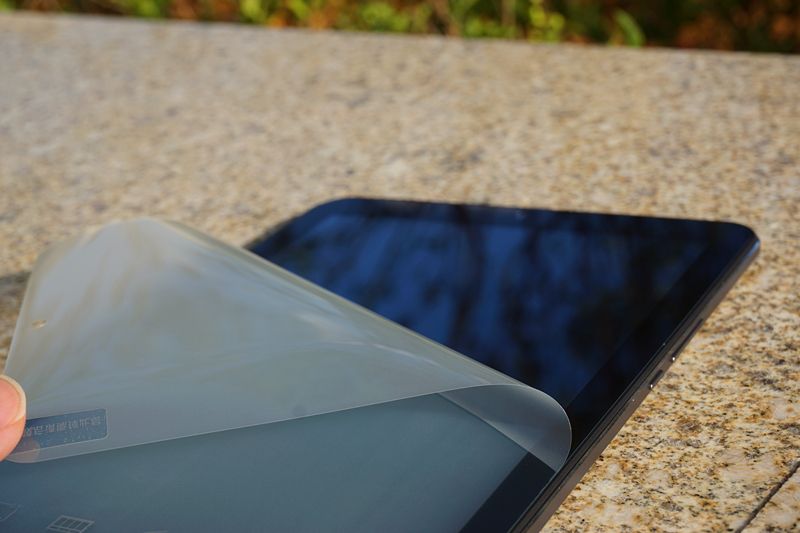 The Freer X9 measures 228*144*8.3mm and weighs 366g, pretty compact for a 9-incher. The tablet feels very robust, and proves extremely resistant to all of our squeezes and twists.
Display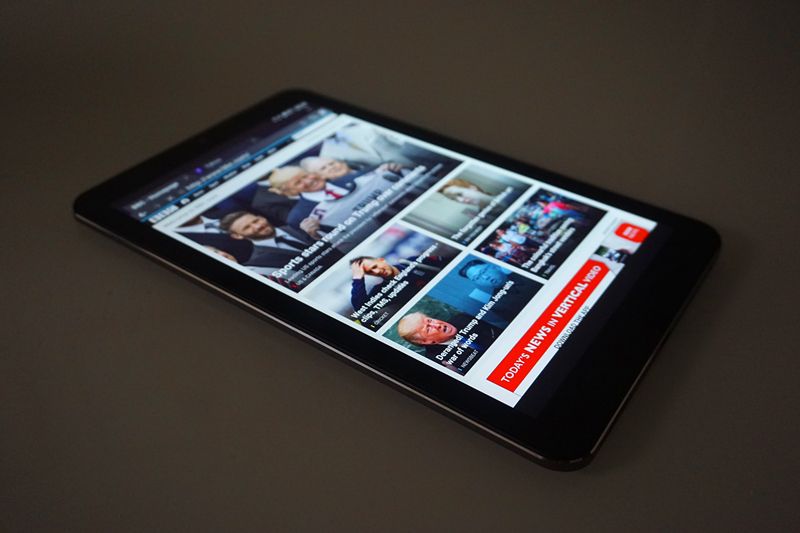 The Freer X9 sports an 8.9-inch IPS display at the resolution of 2560*1600px, which translates into a pixel density of 339PPI. This is one of the best displays we've seen on tablets from Chinese brands. HD videos and pictures look razor sharp, colorful and bright. Although it is still no match for the HDR-ready AMOLED display found on the Samsung Galaxy Tab S3 when it comes to contrast ratio and color saturation, it offers colors that are more natural, and it is definitely not going to be outshined by an Apple iPad if you put them side by side.
The X9's display is also extremely bright, contents are visible even under direct sunlight, which is pretty rare among tablets in this price range. Unfortunately, there's still bad news, as the display does seem to suffer from reflections, using it outdoors can be tricky sometimes.
Audio
The Freer X9 features two built-in speakers, with one on the top side and the other on the bottom. These speakers sound satisfyingly loud and clear, offer much better audio than the mono speaker found on most cheap phones and tablets, in fact they sound even better than the speakers on my Galaxy Tab Pro 8.4 and Microsoft Surface Pro 3. With that said, it's still best to avoid cranking it to max volume as the distorted highs will overpower the mids and lows.
System, UI and Apps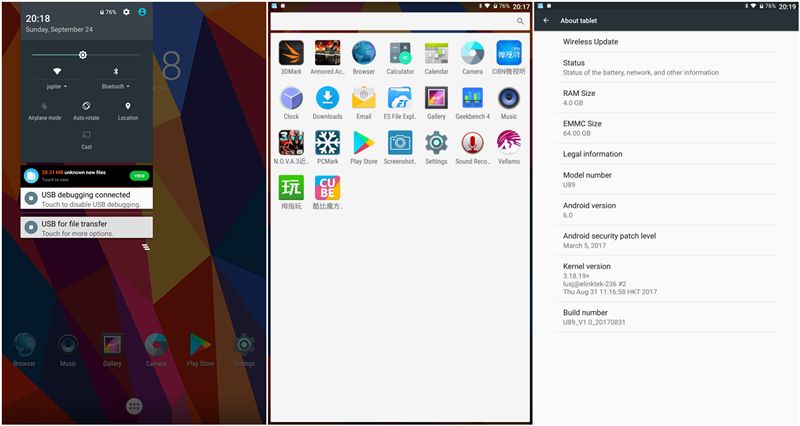 The Freer X9 ships with stock Android 6.0 Marshmallow out of the box. Pretty strange as the Alldocube FreeYoung X5, which was released earlier, runs Android 7.0 Nougat. You will get a clean Android experience from the X9 as there is basically no twist or customization made to the stock OS.
Preinstalled apps have also been kept to the minimum, the only third-party app is the ES File Explorer, users can get the apps they need from Google Play Store.