Alldocube released quite a number of Android tablets recently, but the iPlay 9 is the first to come with a price tag below the $100 mark. At $99, the slate offers a 9.6-inch IPS display, 32GB internal storage and phone functions. Does it have the potential of becoming a new hit for the Chinese brand, we will try to figure it out in this review.
Design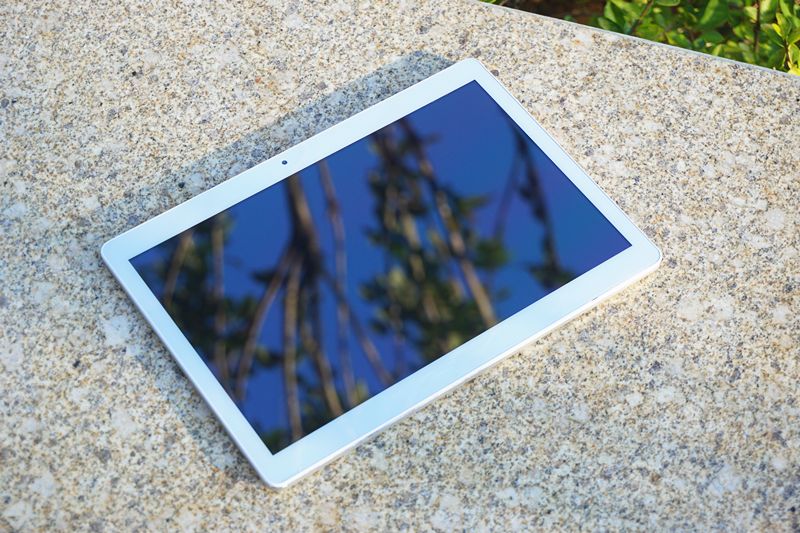 If I had to describe the Alldocube iPlay 9's design in one word, it'd be "generic". Nothing about the design of the slate stands out, there's a display dominating the front, with big white bezels around.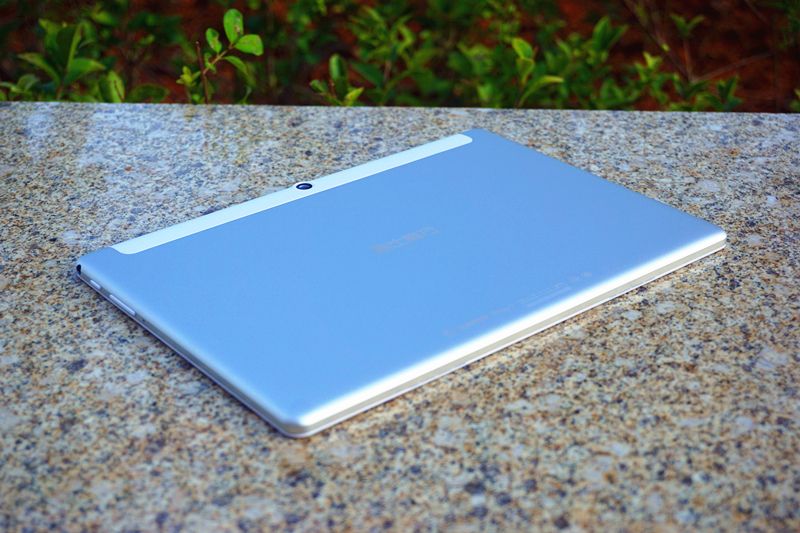 But the one thing that surprises me is the sturdy and well-built metal-backed frame, which is not often found on budget slates.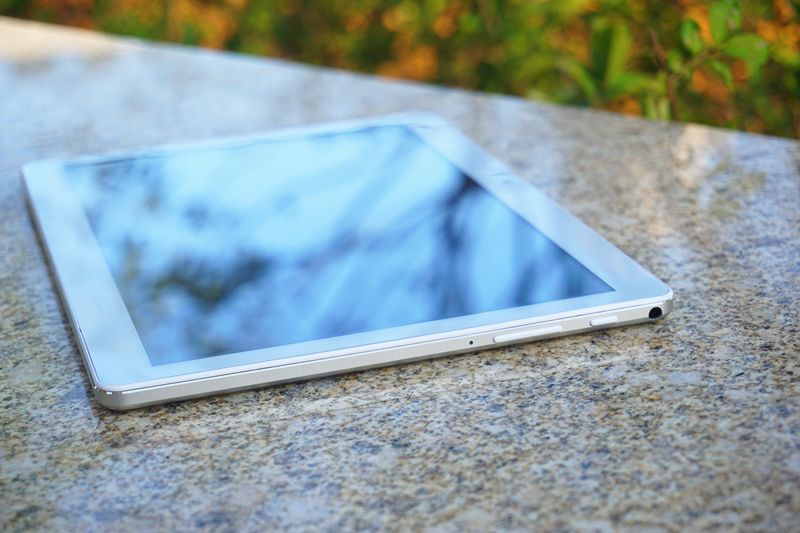 There are only two physical buttons on the iPlay 9: a Power/Standby key and a volume rocker, both hosted on the right side of the slate.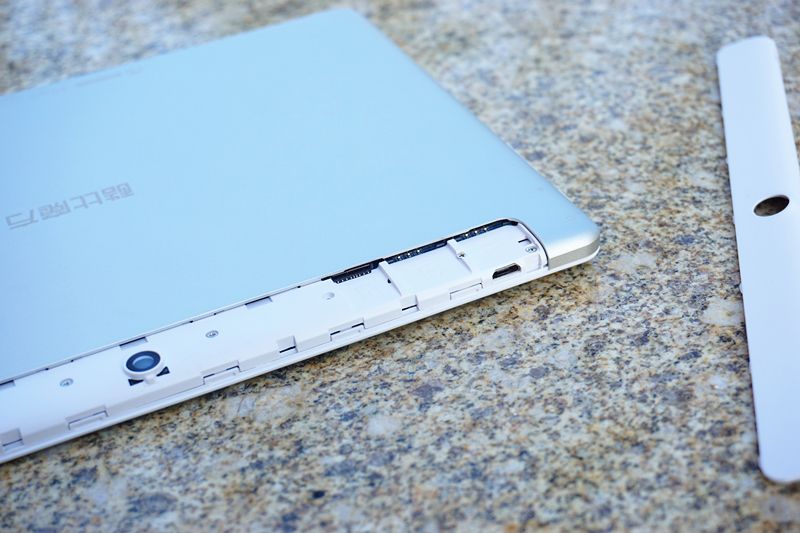 Most ports are mounted on the top side, you will easily locate the Micro USB port there. And if you remove the plastic lid, you will also find two SIM card slots, and a Micro SD card slot. The 3.5mm audio jack, however, is sitting on the right side.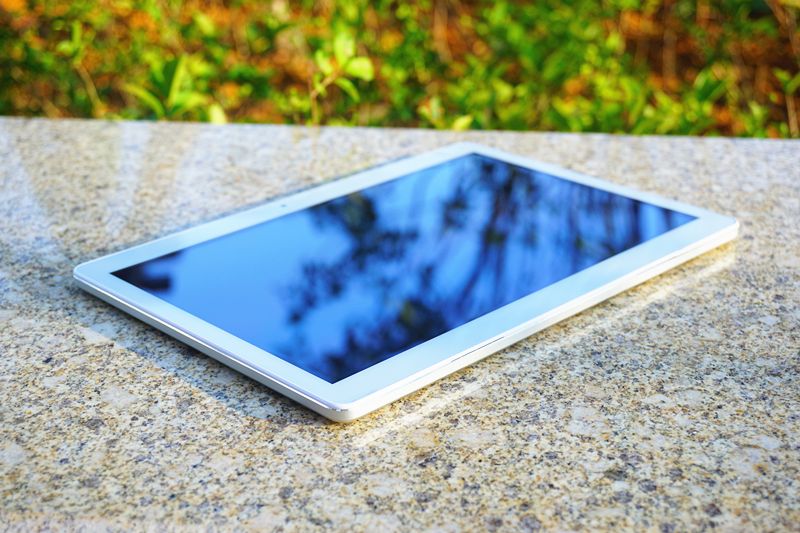 I didn't instantly find the speaker apertures when I laid my eyes on the iPlay 9, and then I realized that they are between the front panel and the bottom side.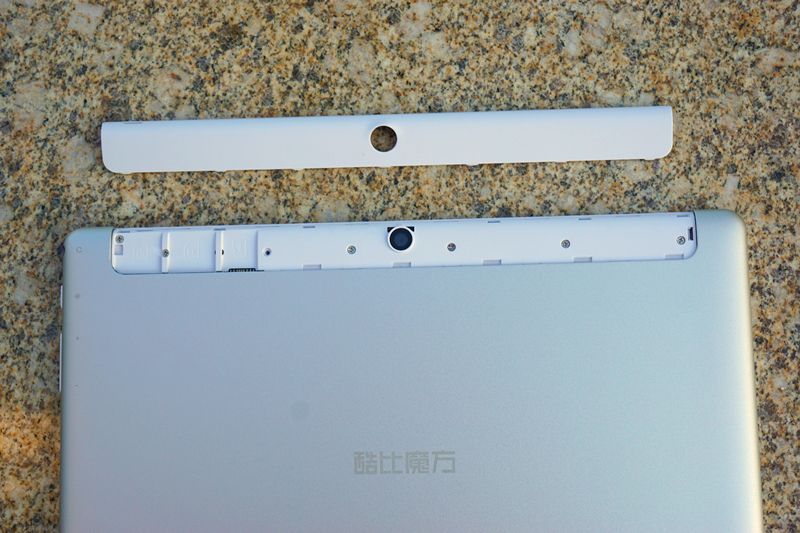 The iPlay 9 feels like a mid-range tablet, thanks to the unibody design and use of aluminum. The build quality is exceptionally good for a tablet priced under $100, the iPlay 9 felt quite sturdy in our hands, and we didn't find awkward mold lines on the surface of the slate.
Display
The iPlay 9 sports a 9.6-inch IPS display at the resolution of 1280*800. It has been a long time since we saw such low resolution used on a tablet display.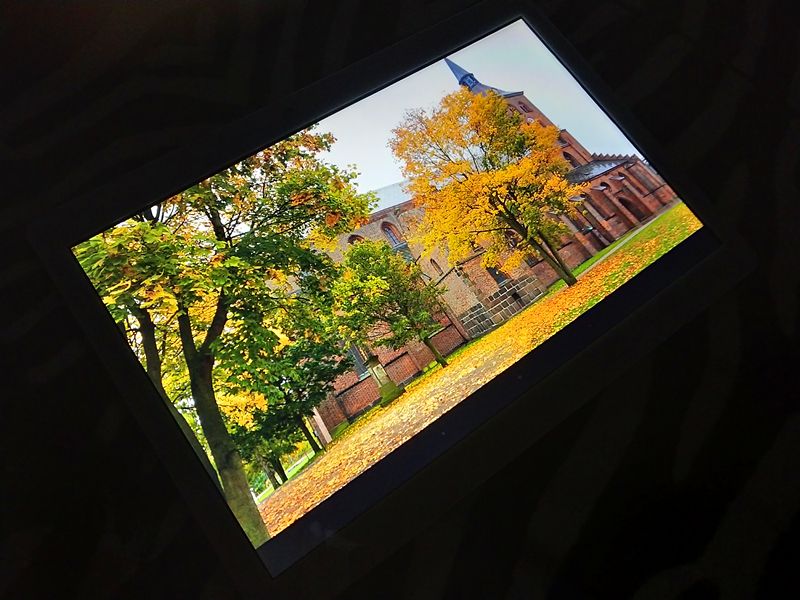 With a pixel density of 158PPI, it is not difficult for us to notice individual pixels while looking close enough, especially when you are browsing text-loaded webpages or reading e-books. But the display is by no means terrible. The colors are vivid and true to life, and there aren't any distortion viewing from different angles. The IPS panel is bright enough for indoor use under any circumstances, although it does suffer from reflections and glossiness outdoors.
Sound
The quality of the built-in speakers is a little bit disappointing. There's basically no bass at all, nor can you hear any soundstage. The volume is acceptable for YouTube feeds, but you would want headphones or external speakers for music and movies.
OS, UI and Apps
The iPlay 9 ships with stock Android 4.4 Kitkat. You will probably be like: "wtf?" But no, this is not a typo. It is indeed weird for a 2017 tablet to run Android 4.4 Kitkat out of the box, while most of the smartphones and tablets released this year come with Android 7.0 Nougat, and Android 8.0 Oreo is on its way.
You won't get those fancy new features brought by Lollipop, Marshmallow and Nougat, even though most apps still run without issues and compromises on the iPlay 9. Alldocube didn't say whether the slate will get future upgrade, but from my experiences with Alldocube and other less global Chinese brands, it is highly unlikely for the device to go beyond Kitkat.
Preinstalled apps have been kept to the minimum, you will get a clean Android experience, even though it is an old one.
Performance
The slate is powered by a MediaTek MT6582V processor, which has a 32-bit quad-core CPU (4*Cortex-A7) clocked at 1.3GHz and a Mali-400MP4 GPU clocked at 533MHz. There're also 2GB RAM and 32GB internal storage on board. With this internal setup, the iPlay 9 is definitely no powerhouse, and it is not built to be one.
In the Antutu Benchmark test, the iPlay 9 only scored 17,462, ranking behind most newly released budget phones.
In the Geekbench 3 test, the slated scored 331 in single-core and 1,029 in multi-core.
Although none of these numbers were impressive, the iPlay 9's real world performance was pretty solid, at least by the budget tablet standards. The slate responded fast most of the time, scrolling through home pages and the settings, browsing picture albums, launching Google Play and other preinstalled apps are all quite quick and smooth. I also encountered no problem playing local HD videos and Full HD clips on YouTube and Tumblr. The iPlay 9 did struggle a little bit with bigger applications and more complex multi-tasking. Loading too many webpages in Chrome at the same time might freeze the tablet for a moment, there were also lags and stutters running graphic-intense games such as Asphalt 8 and Armored Aces.
Connectivity
The iPlay 9 has phone functions, but it does not support any of the 4G networks. There are two SIM card slots on board, meaning it naturally supports dual standby. Wi-Fi connection was solid and stable, so was Bluetooth, I had no problem connecting it with my Vifa Helsinki speaker and enjoying music on Spotify.
If the 32GB local storage is not enough, there is also a Micro SD card slot which supports cards up to 128GB.
The tablet also supports USB on the go, and with an adapter connected, it could even read the files on my mobile drive.
Battery Life
There is a 3.8V/4,800mAh Li-Po battery under the hood, and the iPlay 9 lasted 5 hours, 23 minutes in our battery rundown test (looping a 1080P video with screen brightness and volume set to 50%). In the real-life use, charging the tablet on a daily basis is almost inevitable.
Cameras
Both the front-facing VGA camera and the rear-facing 5MP cameras are quite terrible.
Photo taken by iPlay's front-facing camera
Photo taken by iPlay's main camera
Verdict
The Alldocube iPlay 9 is a product of the old, cheap Cube, not the promising quality-focused manufacturer responsible for top-notch devices like the Talk 9X and Thinker. As a media playback tablet it works well enough, but the overall performance is far below average, and the extremely dated Android 4.4 OS is also extremely disappointing.
Alldocube may be playing a dangerous game here by shipping a tablet with Android 4.4 Kitkat in mid-2017, while Android 8.0 Oreo is already on its way. Whoever wants to buy this slate need to consider the fact that it may not receive any firmware upgrade, not even to Lollipop. If that is something you can live with, the iPlay 9 could be a solid investment as it offers quite a lot of features for the money. But if you want a more future-proof tablet to handle more than just the basics, there are quite a number of slates which won't cost you much more than the iPlay 9.