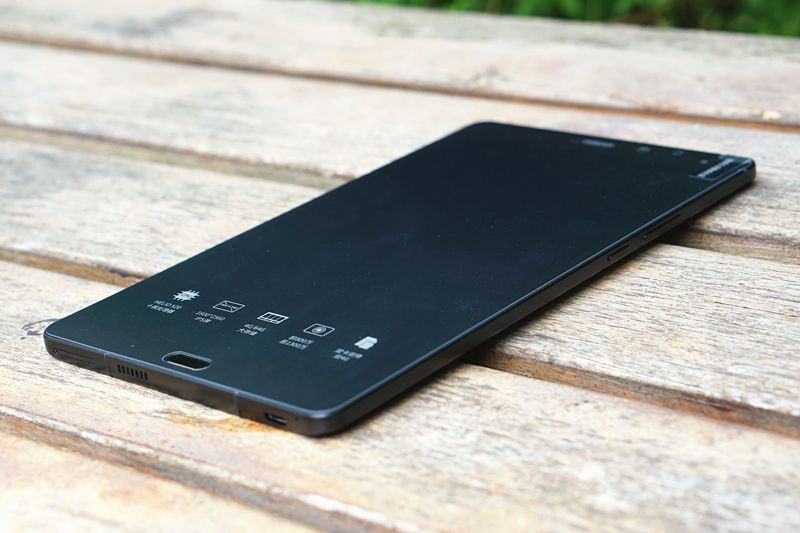 The good:
Fine crafted design and nice build quality.
Crystal clear display.
Decent performance.
Solid battery life.
The bad:
The display is too dim for outdoor use.
The operating system isn't the most up-to-date.
Charging is extremely slow.
It is not hard to notice that a new premium Android tablet is a rare occurrence these days. Very few market-leading brands still continue to release Android-based slates, and lots of Chinese manufacturers which used to make affordable tablets have been disappearing during the last 2 years.
User experience on an Android tablet is unarguably no match for that on an Apple iPad. Even after all these years, there are still only a very limited number of Tablet-optimized applications in Google Play Store. And as smartphones are getting bigger and Windows PC/Tablet Hybrid getting smaller and thinner over the years, the future for Android tablets isn't looking too rosy.
Alldocube is one of the few Chinese companies which are still releasing affordable tablets, even though they do focus more on Windows-based PC/Tablet hybrids these days. The all new X1 tablet is the most premium Android-based tablet Alldocube has released in 2018. With a beautiful design, relatively strong hardware and full 4G Phone functions, it can be a real contender in the shrinking Android tablet world.
Specs:
Operating system: Android 7.1.1 Nougat
Display: 8.4-inch Black Diamond LCD display (by JDI) at the resolution of 2560*1600
Processor: MediaTek Helio X20 (Deca-core CPU, Mali-880MP4 GPU)
RAM: 4GB
Storage: 64GB internal storage, expandable with a Micro SD card
Cameras: 8MP front facing + 13MP rear-facing
Battery: 3.7V/4,500mAh Li-Po battery
Ports: SIM card slot *1, Type-C port*1, 3.5mm audio jack*1
WiFi: 802.11 b/g/n, WiFi hotspot
GSM: band2, band3, band5, band8
TDS: band34, band39
WCDMA: band1, band5
TDD: band38, band39, band40, band41
FDD: band1, band3, band7
Size: 218*126*7.8mm
Weight: 356g
Retail Package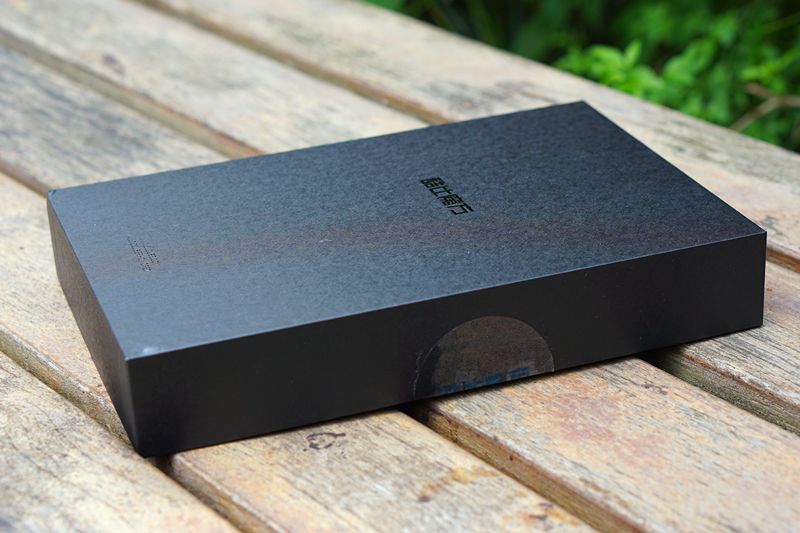 The Allcocube ships with gorgeous matte black packaging.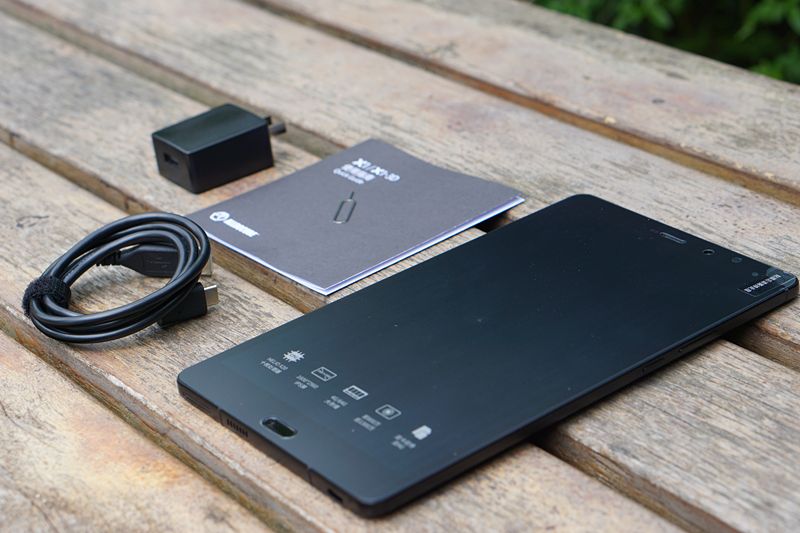 Inside the box you will find a tablet, a wall charger, a USB Type-C cable, a SIM tool, a user manual and a warranty card.
Alldocube has been notorious for not offering a stock wall charger for their Android tablets, so we were a little surprised to find the 5V-2A charger here. However, in an era when fast charging is such a big thing, it's really a disappointment for Alldocube to use the same charging technology they used 8 years ago.
Design and Build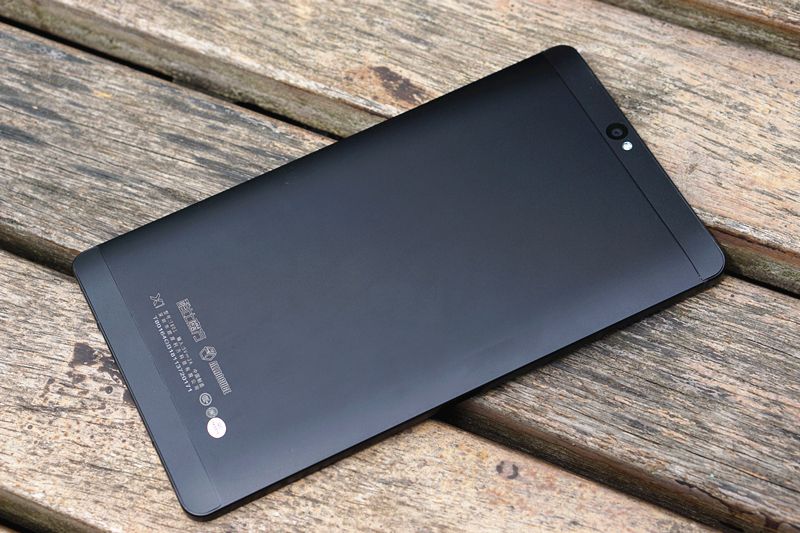 At first glance, you will soon see that the X1 represents the very best of Alldocube's industrial design. It is thin, with a flat back and slightly curved sides that make it a pleasure to hold. The metallic unibody build and matte black finish give the tablet an extremely premium look.
The front is dominated by an 8.4-inch LCD display, with small bezels on the left and right sides. The forehead and chin are a little bit bigger as the former hosts an 8MP front-facing camera, an earpiece and a light sensor, while the latter hosts a home button which also has a fingerprint reader built in. Many may argue that the bezel can be a little smaller. In our opinion, we can't really force the smartphone standards on a tablet, as tablets are still more designed for using with both hands, you will need the extra bezel to rest your fingers while you hold the slate.
The fingerprint reader is quite fast. In terms of speed, the screen was instantly unlocked once my finger touched the button, there was no delay at all. When it comes to accuracy, I felt like it was almost on par with the fingerprint reader on my vivo X20, which is slightly more reliable than my Samsung Galaxy S7 Edge.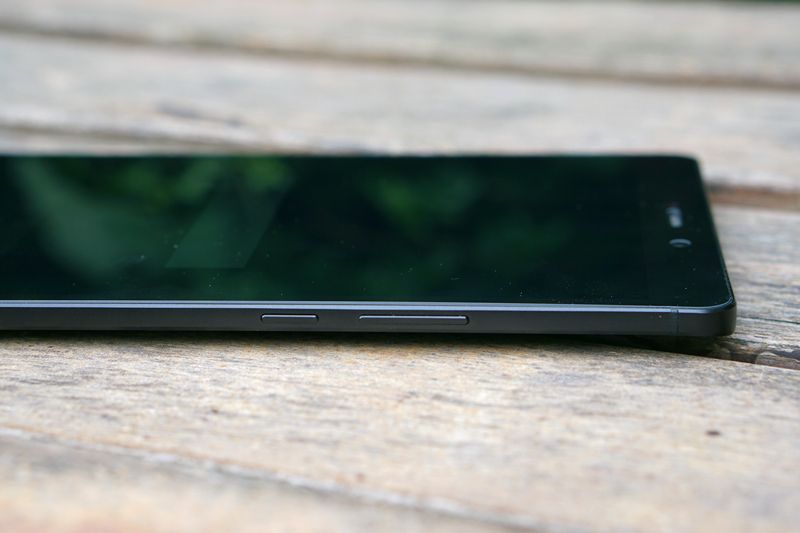 The power button and volume rocker are hosted on the right side of the tablet, both keys have pretty decent travel and rebound quickly.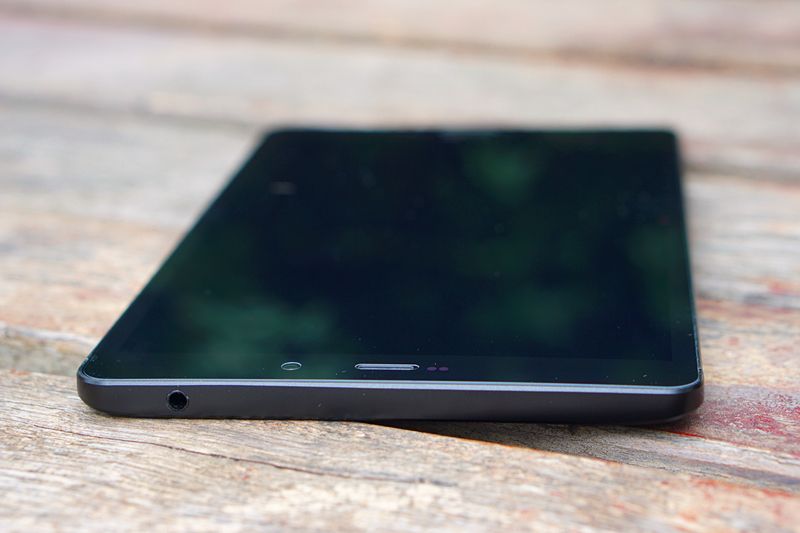 The top side plays host to a 3.5mm headphone jack.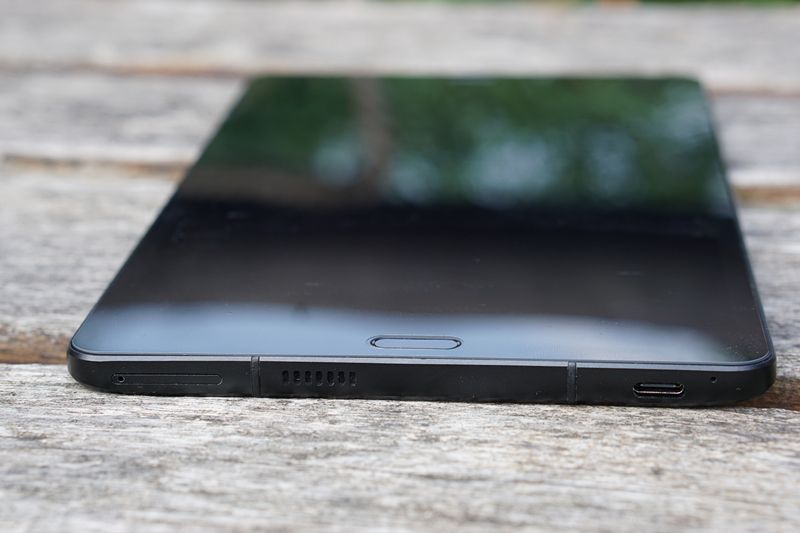 A Type-C port, an SIM port and a single speaker grille are sported on the bottom side.
The SIM tray can host two SIM cards, or you can insert a SIM card and a MicroSD card.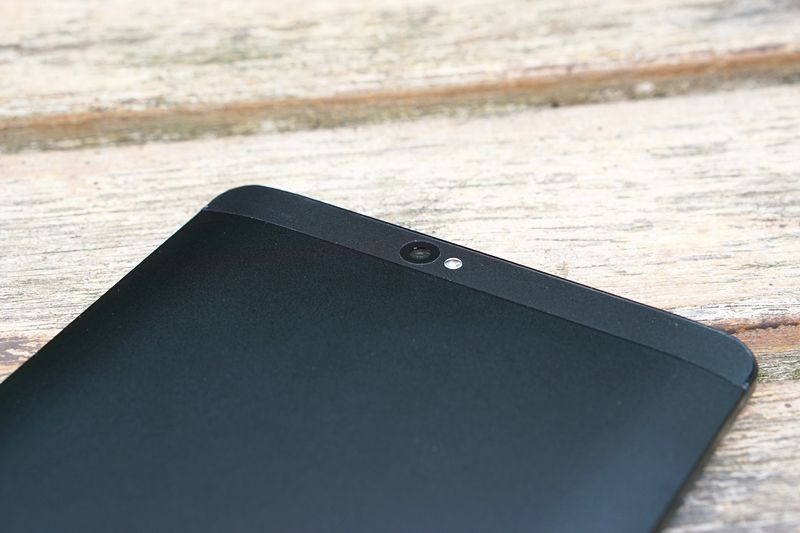 You will also find a 13MP main camera with LED flash on the back. Fortunately, there is no camera bump here, which is a good news for the aesthetics, but it also means the camera here won't really compete with those on high-end smartphones, we will get to this later in the review.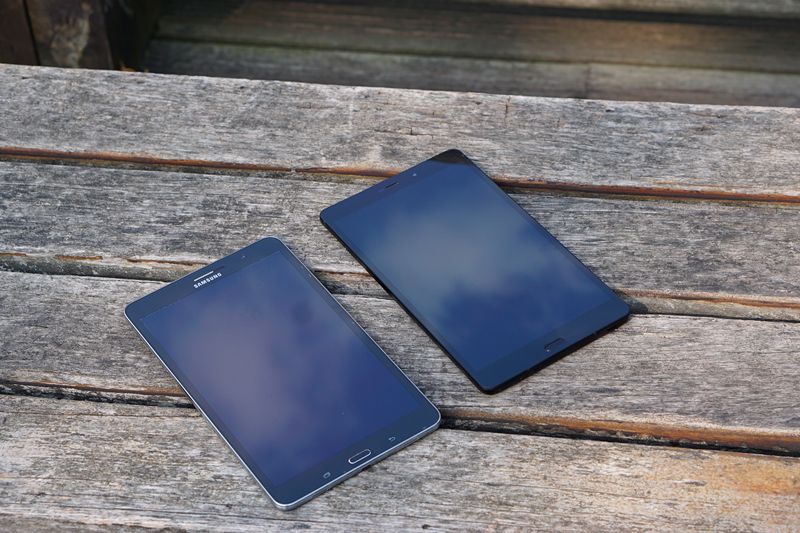 Alldocube's products are known for their build quality, and the X1 is no different. The aluminum chassis feels solid and durable, and the unibody design means you won't find many screws on the slate, I actually have found none. And there is no mold line at all. Putting it next to the Samsung Galaxy Tab Pro 8.4, the X1 absolutely looks like the more premium device.
Display and speakers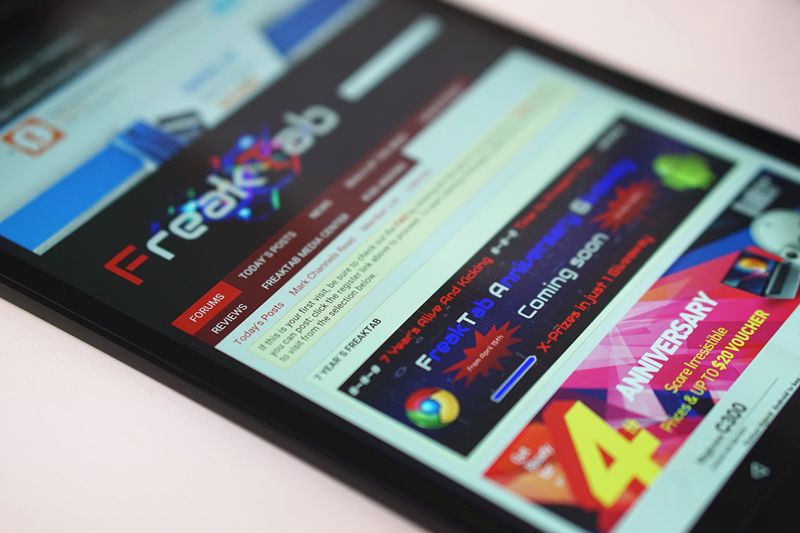 The X1 sports an 8.4-inch "black diamond" LCD display manufactured by JDI. It has a resolution of 2560*1600, and a pixel density of 359PPI. The display is extremely sharp and crystal clear, with true-to-life colors, bright whites and deep blacks.
The only criticism I will give the X1's display is the brightness. Even after turning the brightness level all the way up, the screen on the X1 still looks a little bit dim. Although you won't have any problem using the tablet under a roof, taking it outdoors can be a challenge. We often struggled to read what's on the display while using the X1 under sunlight, but we didn't have the same problem with the Samsung Galaxy Tab Pro 8.4, which also has an LCD panel.
The X1's bottom-firing speaker can get pretty loud, but while there is plenty of volume, the lack of bass, separation and soundstage is also pretty obvious. There is almost no bass, the vocals sound muddy and veiled, and the treble sounds a little too sharp while playing at a relatively high volume. The built-in speaker is generally fine for watching interviews or news on YouTube, headphones and external speakers are highly recommended for music and movies.
System and apps
The X1 is running Android 7.1.1 Nougat out of the box, with Alldocube's lightly customized skin on top. The Chinese retail edition that I got doesn't come with Google Play, but Alldocube claims that units sold overseas will have stock Android, with Google Services preinstalled. But Alldocube didn't say whether or when the X1 would get the Android Oreo update.
Even though Android Nougat is a great phone operating system, far better than any iOS in my opinion. Still, it doesn't translate well to tablets. Apps you can find in Google Play Store are rarely built for the big screen, and most are blown-up phone apps that don't utilize the 8.4-inch screen well. Even icons on the home screen look blurry because developers clearly haven't built them to fit this screen size. If you are coming from an iPad with its fantastic array of specifically designed apps, the X1 definitely feels hamstrung. However, Alldocube is not the one to blame, top tablets such as the Samsung Galaxy Tab S3 and Huawei MediaPad M5 Pro suffer from the same problem.
Performance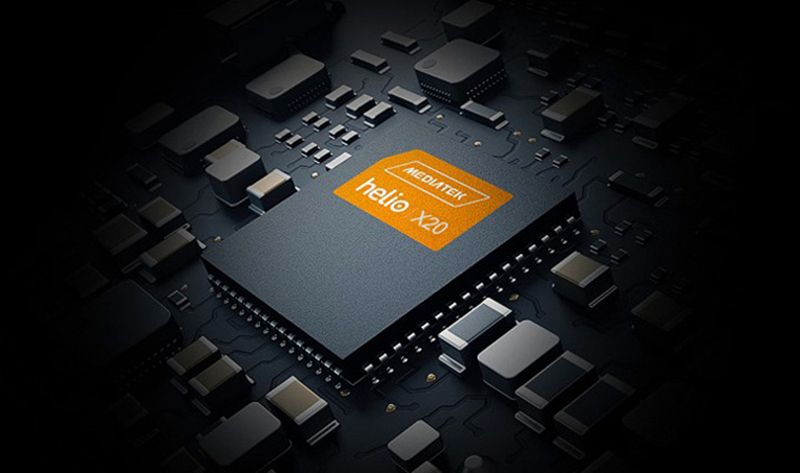 The X1 is powered by a MediaTek Helio X20 deca-core processor, which has 2 cores of ARM Cortex-A72, 8 cores of Cortex-A53 and Mali-880MP4 GPU. The spec sheet definitely doesn't read as fancy as those top Snapdragon 845 powered smartphones in 2018, but the X1 still has a lot of power under the hood, arguably more than enough to handle everyday tasks.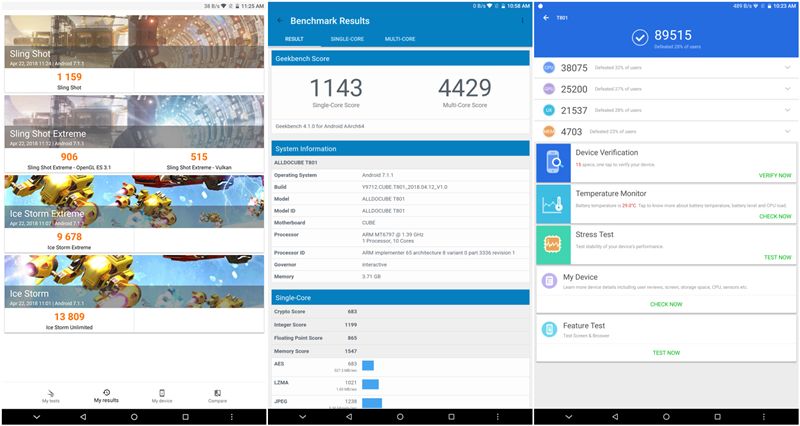 In Geekbench 4, the X1 picks up a multi-core score of 4429 – which matches midrange smartphones and even beats high-end tablets such as the Apple iPad Mini 4, which scored 3222 on the same test. The Antutu V6 benchmark test returned a score of 89515, which is also pretty decent as it matches the score of Snapdragon 652 powered mid-range smartphones. In the 3DMARK test, the X1 got okay scores in both Ice Storm and Slingshot tests. It won't rival he newest smartphones in terms of GPU performance, but it won't really fail you in your daily routines either.
The eMMc drive inside of the X1 is no match for the UFS storage on high-end smartphones in terms of overall performance, yet according to the Androbench test result, it still has decent speed.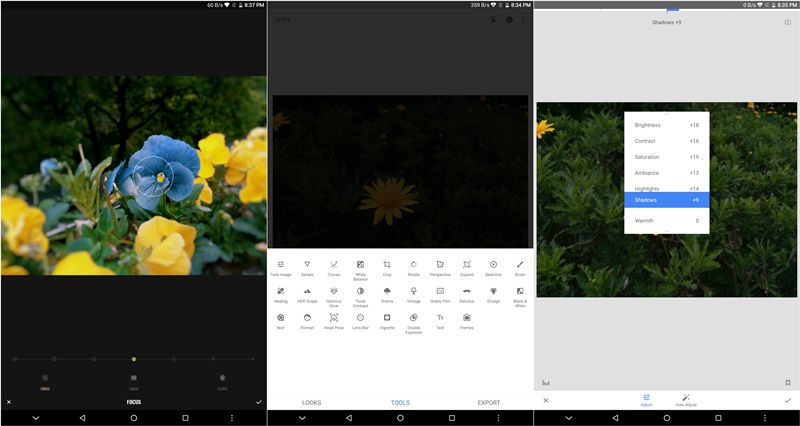 As it is running Android applications, we still occasionally ran into a few hiccups in everyday use, but there was no real delay. And the hiccups we experienced were mainly because of quality of the apps, instead of the hardware of the X1. In fact, the X1 felt as smooth as my Samsung S8 Plus in most scenarios. Whether it was gaming, web browsing, video playback or some photo editing, the X1 never struggled with any task we threw at it. As there is 4GB RAM on board, the X1 could support quite a number of applications running in the background.
Cameras
The X1 has an 8MP selfie camera and a 13MP main camera. Both cameras are actually quite decent. As smartphone cameras are getting so good these days, I don't really see a scenario where I need to use these tablet cameras. But it is nice to know that you have a reliable back up when your phone runs out of juice.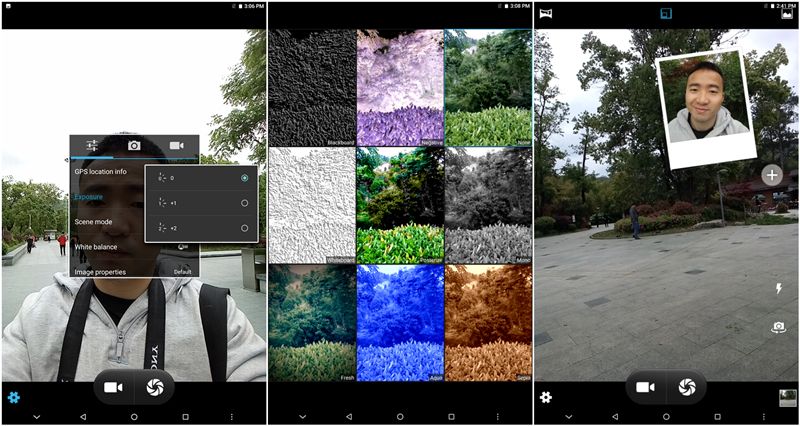 The camera app on the X1 has a nice UI and lots of options. You can even take PIP (Picture in Picture) photos using both the front and the rear camera at the same time. There are also HDR support, different filters and modes for the user to play with.
In my opinion, the front-facing camera is more important for a tablet as we sometimes do need to video-chat with friends. The 8 mega-pixel, F/2.2 sensor here works fine for that. But selfies taken by it do tend to be over-sharpened, with colors a little too dull and lifeless.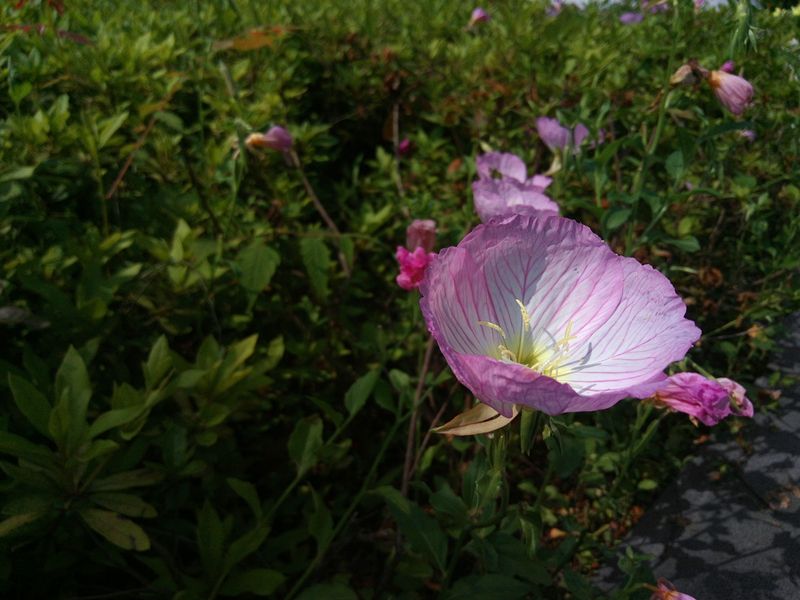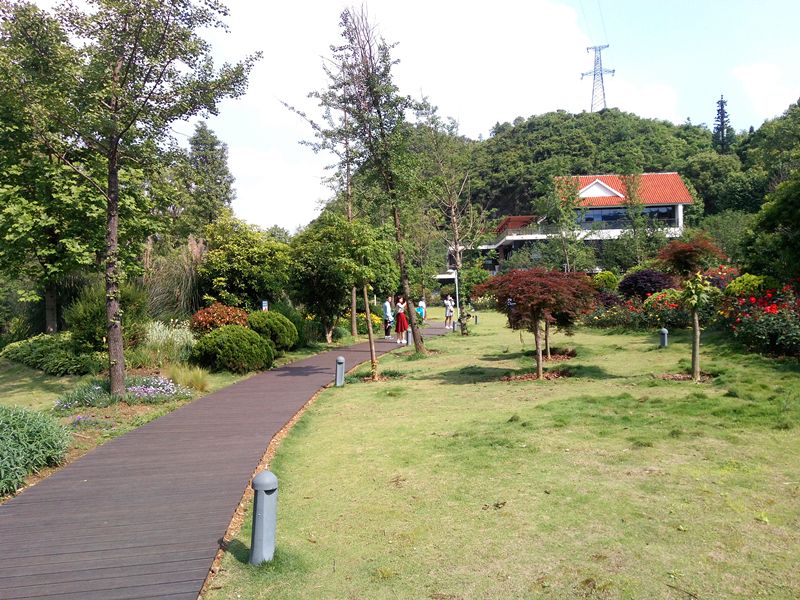 The 13MP, F/2.2 main camera works more like the cameras found on entry-level smartphones. It can take some nice photos given ideal lighting, but the results aren't always consistent as colors of some shots do tend to appear washed out. If you have a new midrange or top smartphone, you won't even bother to use the X1's camera.
Connectivity
The X1 has full phone functionalities and supports all 4G networks. Phone calls generally work very well and you do get decent 4G data reception. With that said, we wouldn't recommend anyone to use the X1 as your daily driver phone, a normal-size smartphone that can easily fit into your pocket is still a far more convenient choice. As can be expected, there are also dual-band WiFi, Bluetooth 4.0 and GPS on board.
There is 64GB built-in storage, which should be enough for the majority of users. And you can easily expand that with a Micro SD card.
Battery Life
The X1 is powered by a 4500mAh Li-Po battery. In our testing we felt like the X1 had above-average battery life, thanks to the power-efficient SoC. and relatively dim display. It is enough to last a long speed train ride across China if you want to watch a couple of movies and do some social networking. Running a 90-minute HD video at nearly full brightness drained the battery by 15%.
The one thing that has been annoying me about the X1 is the charging speed. With the stock wall charger included in the retail package, it normally takes a whopping 4 hours to fully recharge the slate.
Verdict
Priced at $249.99, the X1 offers a fine crafted design, premium metal build and a beautiful display. And performance-wise it handles everyday tasks much better than the many entry-level slates you can find under $100, yet won't really lag far behind high-end slates such as the Samsung Galaxy Tab S3 and Huawei MediaPad M5 Pro. As user experiences on Android tablets are more or less the same when there is enough processing power under the hood, we don't really see a point for anyone to buy those $500+ tablets anymore, unless you are someone who wants the best tablet and demands only Android.
If you are still looking for an Android tablet in 2018 and want real value for your investment, the Alldodube X1 is an easy recommendation. But if the price tag is not what ranks on the top of your list when choosing a tablet for entertainment purposes, and you are no die-hard Android fan, you will be much better-off with an Apple iPad. However, if productivity is what you care about most, there are also many affordable Windows PC/Tablet hybrids to choose from.