Hello everyone,
I'm new here so please bear with me.
Long story short: I bought an unidentified Pad from an online seller, he claims that this thing was an Apad. Turns out it wasn't. Reading PDF Files was taking forever. (Which was one of the main reasons I bought this thingy)
Please help me identify this Pad.
The package includes:
1 gray Pad
1 9V charger
1 gray adaptor with 2 USB ports and a LAN port
1 nondescript manual (without any model/brand description)
1 small stylus
SPECS:
(Using Quick System Info)
Internal Storage:
618 mb total
System Cache:
100 mb total
Memory:
256mb
Processor
ARM926EJ-S rev5 (v5l) 174.48MHz
Sensor
WM8505 3-axis accelerometer
Model Name
generic
Firmware Version
1.6
Kernel Version
2.6.29-00236-g4f8dbbb-dirty
Build Number
WMT2.1_88
Pics: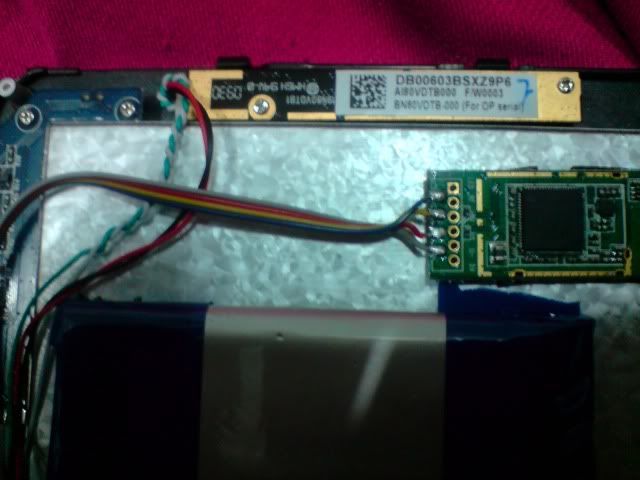 So here are my questions:
-What ROMs can I use to flash this thing? (I need all of its functionalities, most especially Wi-Fi and 3G)
-Is there any way I can speed up my PDF reader? (I'm using repligo. Any other faster PDF reader suggestions would be appreciated)
Any help will be greatly appreciated.
THANKS!
-marty