Administrator
Staff member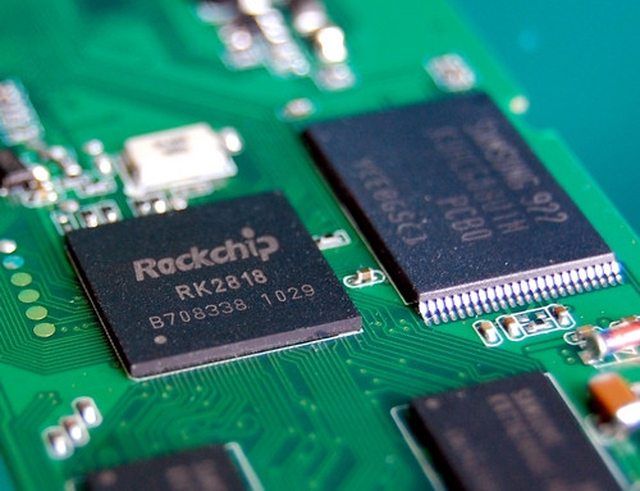 A flood of low-end tablets based on the Rockchip RK2818 are showing signs of taking over the low-end Android tablet market. Shipping
since November
, there are now
over a dozen unique tablets
all powered by the same Rockchip RK2818 processor at 622MHz on an ARM9 architecture (up from 600MHz on the RK2808), with up to 720p video playback supported (offloaded by a separate video processing unit). This is encouraging news, because it indicates that manufacturers may be moving away from the awful
VIA WM8505
based tablets that have littered international markets and filling landfills worldwide.
A notable internationally available Rockchip RK2818 device is the new version of the
Archos 7 Home Tablet
. The RK2818 lineup brought Android 2.1 in addition to an additional 128MB (additional 72MB usable) of RAM compared to the original RK2808 units, which were limited to Android 1.5 and plagued with Android implementation issues. The new Rockchip RK2818 retains the locked-down and encrypted firmware of the RK2808. Much like its predecessor, it is also a proponent of misrepresented specifications, on news sources including
Engadget
(stating 800MHz), vendors, and branders (
Point of View thinks that the RK2818 is ARM11
). Many Chinese vendors continue to declare with fake specifications, commonly advertising the RK2818 with a 'dual CPU' core at 1.2 GHz just as with the RK2808.
The RK2818 is a respectable low-end alternative with application performance approximately equivalent to the
HTC Dream/G1
) with decent video playback support, with 3D GPU performance and power efficiency being the main drawbacks. Some might also mind the now obsolete Android 2.1 running on these devices. The price of typical RK2818 devices should not exceed $200USD, with the resistive versions coming out of factories for $100USD or lower ordered in batch quantities.
Below is a screenshot of
AndroTab.info
, which shows a partial list of RK2818 tablets currently available on the market: