Here are my SetCPU profiles to get your NC to get 12 hrs+ of moderate use per charge and make your NC a little more responsive.
Main Tab:
-Set Scaling to "ondemand"
-Check Set on Boot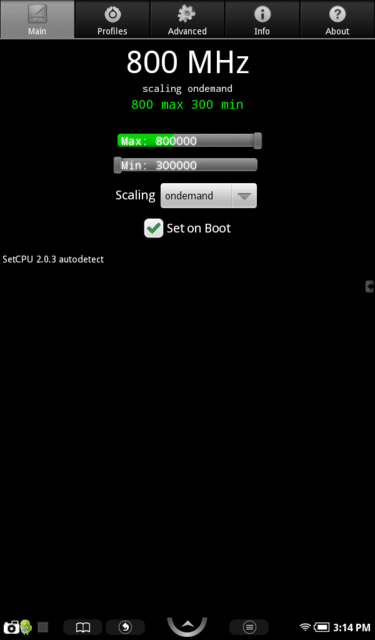 Profiles Tab:
-Check Enable
-Check Notifications (optional)
-Create these four profiles and check them
Advanced Tab:
-Change Up Threshold to 35% (optional for speed and snappier responding NC)
Definition: Up Threshold tells the cpu when or at what load to scale up. The lower the %, the less load it will take and the faster the cpu to scale up, the higher the %, the slower the cpu will scale up, therefore conserving even more power.
-Check Set on Boot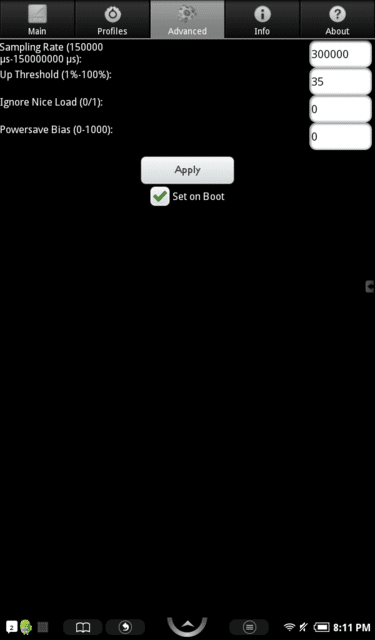 Edit: Tip below is best for devices with 3G not the NOOKcolor
Additional power saving tip: Leave your NC connected to any wifi network as much as possible throughout the day.
Know other settings or profiles, post um if you got um.
Last edited: