Administrator
Staff member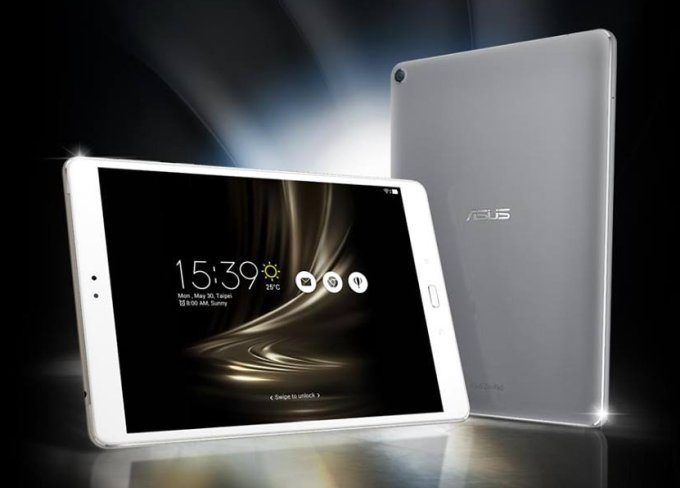 ​
#1 - ASUS ZenPad 3S
ASUS released the ZenPad as a direct challenge to rivals at Samsung and Apple, including similar specs and build quality, but with more storage and at a lower price. This is the ultimate tablet for most people, delivering the latest and fastest technology at a stomachable price point.
The smart and sleek design gives priority to the 9.7-inch 2k IPS screen, which runs on ASUS proprietary VisualMaster technology for a stunning 2048 x 1536 resolution. It scores 264 ppi, which is the same as the iPad. The gorgeous screen has an impress 78 percent ratio compared to the body, leaving just enough room below for a super accurate fingerprint sensor that is quick and convenient. In addition to the fingerprint scanner, the device has a microSD slot for additional storage and a USB-C port for quick charging. There isn't room for much more, as the bezel is less than a quarter inch thick, which ASUS claims is the thinnest in the world. The back sports a smooth premium anodized aluminum body that is both strong and attractive.
Most impressive of all is the lightning fast performance, thanks to a beastly hexa-core 2.1 GHz processor, 4GB of RAM and the Android 6.0 Marshmallow OS. Just for good measure, ASUS threw in dual five-magnet speakers, an 8MP camera and a high-capacity battery to make this tablet the best overall package on the market at an unbeatable price.
#2 - Samsung Galaxy Tab S3

The Good: The Samsung Galaxy Tab S3 is an elegantly designed tablet that comes with a capable stylus. It has a stunning AMOLED screen, fingerprint sensor for extra security and satisfyingly loud quad speakers. It's also the first HDR-ready tablet.
The Bad: Despite the hype, HDR content is not available on the tablet yet. Large games take time to load. The keyboard add-on is an expensive extra.
The Bottom Line: Samsung packs buzz-worthy features like S Pen and HDR support into its new premium Galaxy Tab S3, but without a keyboard packed in, it's still more about content consumption than creation.
#3 - Google Pixel C

The Good: The Google Pixel C has a slim, compact aluminum build that feels sturdy. Its optional Bluetooth keyboard is equally solid and doubles as the tablet's cover and it has a powerful, long-running battery. The tablet runs the latest version of Android and its performance is lightning fast. The screen is sharp, bright and colorful, and gaming graphics look stellar.
The Bad: It's a bit heavy when attached to the keyboard (which is sold separately). Big-name apps and games still tend to hit iOS before Android.
The Bottom Line: The Google Pixel C is the best Android tablet money can buy.
CNET
&
LifeWire