Administrator
Staff member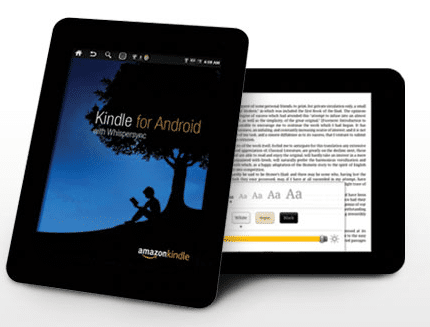 ​
Velocity Micro
appears to have done it again, electing to couple yet another quality capacitive touchscreen onto a poor budget platform, just as they did in the
Cruz Tablet T103
. It really doesn't seem like Velocity Micro is interested in putting good Android tablet on the market right now. Do give credit to their marketing though.
The
Cruz T301
'tablet' looks as if it is almost identical to the
Cruz Reader
except with the addition of a capacitive touchscreen. Velocity Micro has taken the liberty of calling it a '2nd generation' device that is both 'powerful and stylish'. Well powerful it is not, because if you pay attention, it is identical to the poor performing Cruz Reader with the exception of the touchscreen. They are still using the same graphics as the Cruz Reader on the webpage in the layout view. This might not just be a mistake in their copy-and-paste, because the two products are that similar.
Down the road, this should be a fine device to use as an ebook reader. The 'new' T301 can cost you $250, but luckily you can wait for coupons when it comes to overpriced products such as this one.
What you get is the same lackluster Android 2.0 that is in the Cruz Reader. They did elect to package
Amazon Kindle app
instead of the
Borders
ebook app this time. Video playback has traditionally been shipped in a broken state on similar devices with the Samsung S3C6410 platform such as in the
Pandigital Novel
. They did upgrade the wifi capabilty to n, but is this really necessary for a device with close to non-existent multimedia capabilities?