And if so how?
I have a Sanei N8 with the RK3066 duel core chip. One week after replacing the battery the tablet powers up, but never get pass the boot screen (see image below).
I tried to do a reboot (pressing the power and volume up buttons together) all I got was the dead Android icon.
Since it seems I can't do a restore from the tablet, all I am left is to re-install the firmware.
But, in reading this (and other) forums I have gotten confused. So I can use some help.
1: Can I do it?
2: If so (with very detailed - in English - instructions) how?
I know that it has to do with downloading the firmware from the manufacture's site and then transferring that file to a bootable SD card - but - what program(s) do I need to do it using my Windows 98 computer. The programs I have tried (like Changer Bat which keeps telling me that either "Bad Command or file name" or "out of environmental space" messages ) gives me nothing but a error message. Plus the instructions seem to always be in Chinese as well!
I have asked before in other posting, but, I never get a reply. So any help would be grateful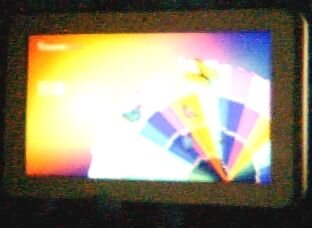 Last edited: