Hello everyone, my name is Lionel and I develop games on Android.
This is my horror game Ambush Zombie that works really well on Tablet
"Ambush Zombie" is a free game.
The goal is to kill all the zombies that stand before you to increase your score and get into the world rankings.
The difficulty increases gradually as you kill the zombies.
You will be able to unlock equipment that you used to kill more zombies and also accessories that will help you survive longer assauts.Votre their score will also depend on your reflexes.
But beware! Different kinds of zombies make their appearances in the game
With a backdrop of disaster and a little scary, the game will give you an adrenaline rush guaranteed.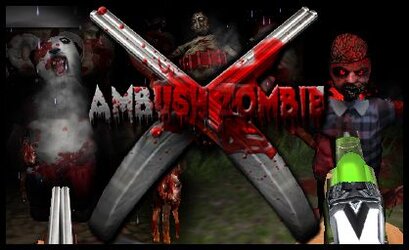 Ambush Zombie is downloaded more in the world and new scores make their appearances every day.
The names of the 2000 best players for each level are shown in real time in the world rankings.
Lien vers Google Play:
https://play.google.com/store/apps/details?id=com.gamayun.ambushzombiefree
A you enter and climb in the rankings to be the best zombie killer
And I'd really like you give me your opinion can be made ​​for an update for its even more fun my friends
Last edited by a moderator: