Administrator
Staff member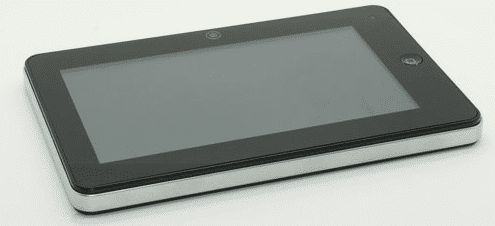 ​
Here is a Japanese user review video showing the device in action with functional multitouch, an intensive Adobe Flash video, browsing, multitouch test, as well as Gallery3D:
Packed with a Samsung S5PV210 core, which typically clocks at 1GHz, this is one of the first shanzhai tablets to ship with a capacitive screen and a Cortex A8 processor along with the new
Witstech A81G+
. This is a generic tablet marketed as a '7" iPhone 4 in various ads', under multiple brands. It comes with a 7" 800x480 screen, along with a two-point capacitive multitouch touchscreen.
As expected with many of these tablets, while the hardware is packed with promise, the firmware is lacking. There are some features that do not work properly, such as the g-sensor in games. This is a shame, as the gaming capabilities should have been quite powerful on this PowerVR540 also present in the Samsung Galaxy S lineup. The available memory is only shown as a notch over 320MB, which may be indicative of further optimization needed for the firmware. There is also the strange case of a self-resetting MAC address, another common feature of these unpolished pieces of hardware. Quadrant benchmarks currently do not complete.
Additional Sources:

Shanzhaiben
Thanks to
RobMtl007
for
starting the conversation
on this, as well as the link to the Youtube video.
Last edited by a moderator: