10. Amazon Kindle Fire HDX
Amazon's Kindle Fire options might not be "Android" in the strictest sense of the word, but they do run the open source OS, albeit built in Amazon's image. There's no denying that Amazon brought their A-Game this year when it comes to hardware, powered by the Snapdragon 800 with an 8.9-inch version sporting a 2560 x 1600 display, these are a pair of powerful tablets. The 7-inch version is more powerful than the Nexus 7 and arguably has a better display, but the lack of Google Services here is a real kick in the teeth. Yes, Amazon's App Store is getting better and better, but Google's Android is a lot more flexible and still gives you access to Amazon's stuff if you wanted, but for a simple tablet consuming media with, the Kindle Fire HDX is a great option – regardless of which size you get.
The 7-inch version is available from Amazon here, and the 8.9-inch version here.

09. Google Nexus 10
Ah yes, the Nexus 10, the tablet that showed Apple they didn't have a monopoly on high-resolution displays. It was great back then and right now, it's still a good tablet, but it's really starting to show its age. The hardware inside of this guy pales in comparison to the Snapdragon 800 powered tablets and while the display and software are still as up-to-date as they were when it launched, the Nexus 10 is getting old, which means Google will soon stop officially supporting the Nexus 10. Which is perhaps one of the biggest reasons you buy a Nexus in the first place so, if you get one of these make sure you get a good deal.
The Nexus 10 is still available from the Play Store.

08. ASUS Transformer TF701T
ASUS used to be known for creating some of the best Android tablets out there, and while the TF701T is still one of the best out there, it's lost some of what made the Transformer line so appealing. The keyboard dock is great and all, but there are some excellent third-party options out there for other tablets, and the TF701T isn't exactly cheap without the keyboard (which also adds more battery life and ports). The Tegra 4 under the hood might not have the same clock speed as the Snapdragon 800s out there, but it's great for gaming and for consuming content with. It's just a shame that ASUS didn't try to add a little something different to the same formula they've been using since the Honeycomb days.
ASUS' Transformer TF701T is available from Amazon.

07. Galaxy Tab Pro 12.2
When Samsung announced the Galaxy Tab Pro line back at CES, we were all really happy to see some excellent processors finally make it to tablets, but the Galaxy Tab Pro 12.2 is just a bizarre device. It's got excellent specs, but without the S-Pen, the extra size seems more a burden than anything else. However, there will be those out there looking for a great device for magazines, watching movies and catching up on TV. For that sort of thing, the Galaxy Tab Pro 12.2 does it better than anything else, but it's still quite cumbersome and unwieldy to use for a lot of people. A love it or hate it kind of device, there's no denying the 12.2-inch Pro isn't a great piece of hardware.
You can purchase the Galaxy Tab Pro 12.2 from Amazon.

06. Xperia Tablet Z2
Another device that steps forward in one way, but back in others is Sony's latest Android tablet. The 10.1-inch Xperia Tablet Z2 is easily one of the fastest in this list with 3GB(!) of RAM and a Snapdragon 801 CPU running the show. However, the show isn't likely to be all that crisp on a 1920 x 1200 display. Arguably the most important part of a tablet is where Sony has skimped, which seems a bizarre move to us, but it's incredibly thin at just 6.4mm thick so it's pretty portable for a 10-inch tablet. It's also waterproof and dustproof, making it an excellent choice for those who read in the bath or just live in a desert. All joking aside, Sony's tablet is a good offering, but at this price we would have expected a 2560 x 1600 panel, which would really give Sony's competitors something to worry about.
The Xperia Tablet Z2 is available from Amazon and Sony's Store.

05. LG G Pad 8.3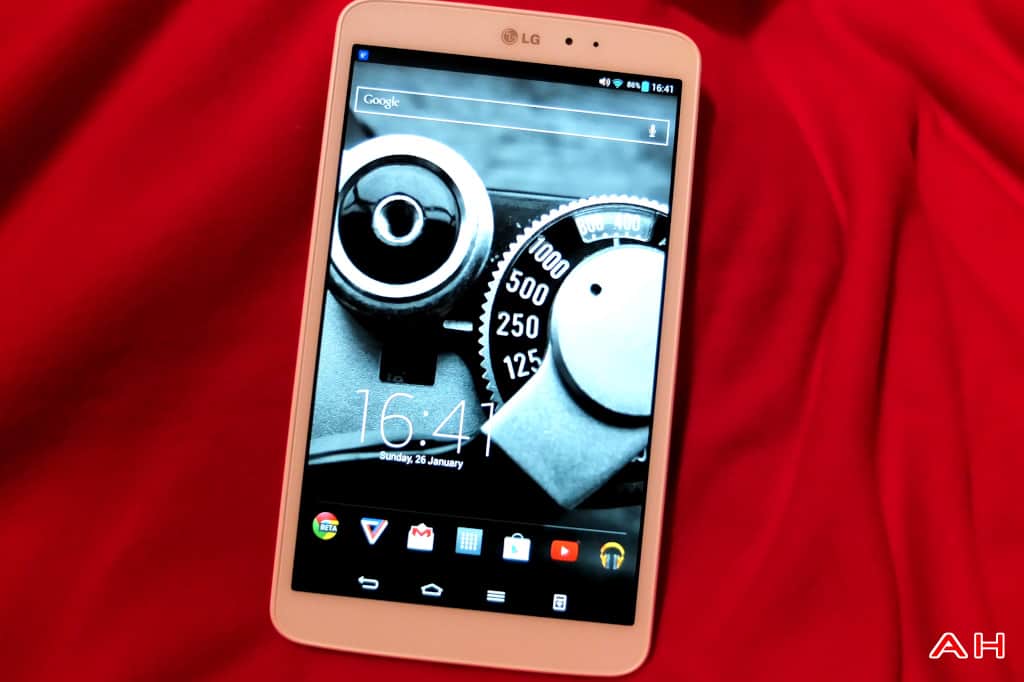 LG's latest entry into the tablet market followed the release of the G2 and like their flagship smartphone it also squeezed in as much screen as possible without sacrificing portability. Easily held in one hand, the 8.3-inch G Pad is a solid device with a 1080p display resolution and a Snapdragon 600. Thanks to the recent update to Android 4.4.2 KitKat, the G Pad is still a speedy machine with only a few hiccups here and there. There's word that the G Pad is soon to be succeeded by another tablet soon to be launched by LG, which means there are some good deals to be had out there, but it also might be worth waiting, too.

04. Galaxy Note Pro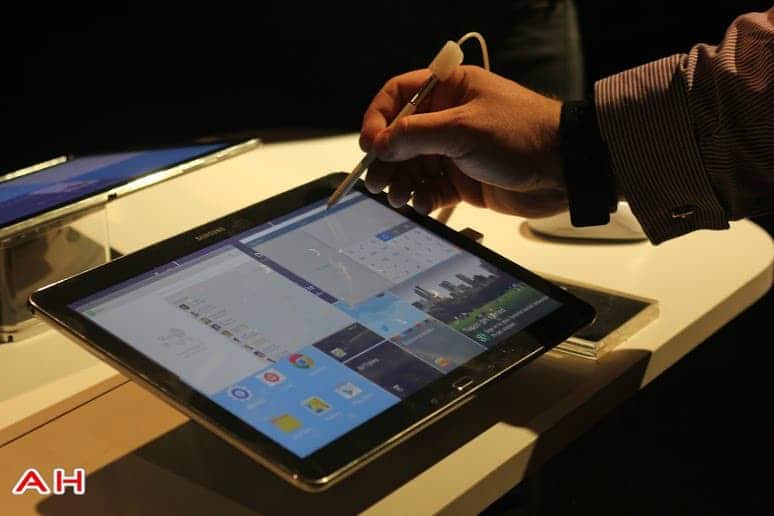 Now this is where the 12.2-inch display makes sense. The Galaxy Note Pro offers users more space to draw, create charts and take notes using the S-Pen, and while it's still somewhat cumbersome, the extra screen real-estate makes a lot of sense here. Still a divisive product, the 12.2-inch size is great for taking notes or dealing with media on the go, but also makes sense attached to a keyboard. The only barrier here is perhaps the price, as the Galaxy Note Pro isn't exactly an affordable tablet.
Available from Amazon, the Galaxy Note Pro is a pricey beast.

03. Google Nexus 7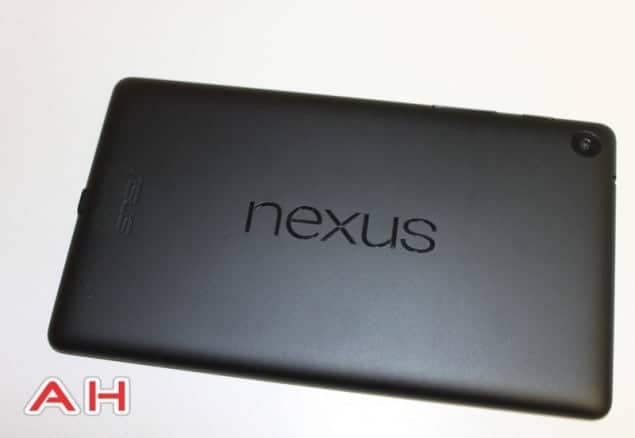 While Google decided not to breath new life into the Nexus 10, its smaller brother got a considerable upgrade. Its Snapdragon S4 Pro might not be all that fast considering its stable mates, but the 1920 x 1200 7-inch display is still one of the best out there, and this is excellent value for money. Last year, Google made the Nexus 7 (in partnership with ASUS of course) a better-looking, thinner, easier to hold tablet that features one of the best displays available. It's still going to get the latest version of Android before anything else for a long time to come and it's perhaps the best value for money in this list.
You can buy the 2013 model of the Nexus 7 from Amazon as well as Google's Play Store.

02. Galaxy Tab Pro 8.4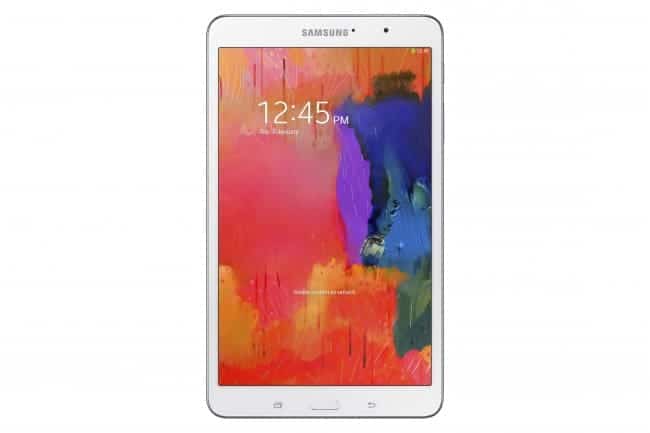 Samsung really did an excellent job when creating the Galaxy Tab Pro 8.4. The unsung hero of the Tab Pro line, it's the best compromise between size and performance. The 2560 x 1600 display is excellent, it looks good and has a Snapdragon 800 CPU under the hood. The physical buttons are an odd choice for a tablet, but the 8.4 Pro is a great tablet for pretty much anyone. Phone apps don't look too bad at this sort of size and tablet apps still shine thanks to the extra screen space and resolution. While it's a little pricey, this is the tablet to get if you want excellent performance without having to get a bigger tablet.
Samsung's Galaxy Tab Pro 8.4 is available on Amazon.

01. Galaxy Note 10.1 2014 Edition
Speaking of larger tablets, the Galaxy Note 10.1 2014 Edition (despite its awkward naming) is a great all-rounder. It's got the performance, the S-Pen, and it's recently been updated to Android KitKat. While not as expensive (or quite as powerful) as the Galaxy Tab Pro 10.1, it makes up for that with the S-Pen, which is one of the best features Samsung has in its arsenal right now. Air Command is an excellent way to get around the OS and perform simple tasks and getting things done on this is actually easier than you might expect. A great balance between size, display resolution (2560 x 1600) and performance the Note 10.1 2014 Edition is an excellent choice for any tablet buyer.
You can buy the Galaxy Note 10.1 2014 Edition from Amazon.

Source: androidheadlines.com
Last edited: