10. Amazon Kindle Fire HDX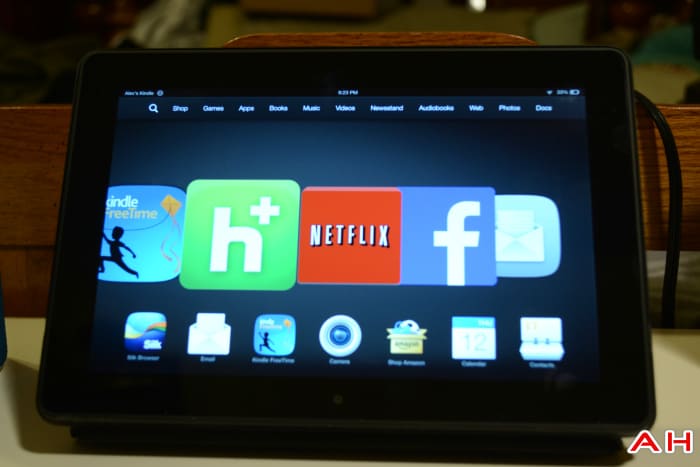 While Amazon is clearly trying to make shopping on Amazon even more of an integral part of our lives with the Fire Phone, the Kindle Fire line is what they started with. For their price, the 8.9-inch and 7-inch Kindle Fire HDX tablets offer excellent experiences, especially if you're looking for a screen to consume content with. Having said that, the lack of Google services outside of the box makes it awkward for someone coming from another tablet or smartphone and the interface can take some time getting used to. Looking for a second tablet for the kids or just want a good display? The 8.9-inch version won't do you wrong.
The 7-inch version is available from Amazonhere, and the 8.9-inch version here.

09. Google Nexus 10
We might have just had Google I/O, with all sorts of Android goodness on the horizon, but we heard nothing about tablets – although, I/O is a developer's event after all. The Nexus 10 might have become something of an unwanted child of Google's, but it's still a decent buy. The display is great, it sounds good and these days you could probably pick one up for pretty cheap. With an upgrade to Android L hanging in the balance, the Nexus 10 is a great tablet for right now, but that might not be the case in a few months' time.

08. ASUS Transformer TF701T
Sure, ASUS' tablet offerings seem to be focused more on the lower-end of things – presumably as there's more money to be made – but the TF701T still remains an excellent option if you don't want a laptop, but would like a keyboard from time-to-time. With its 10.1-inch 2560 x 1600 display, NVIDIA's Tegra 4 and a great keyboard attachment that also adds to the tablet's battery life, the TF701T will handle pretty much anything you throw at it.#
Looking for the TF701T? You can find it on Amazon.

07. Sony Xperia Tablet Z2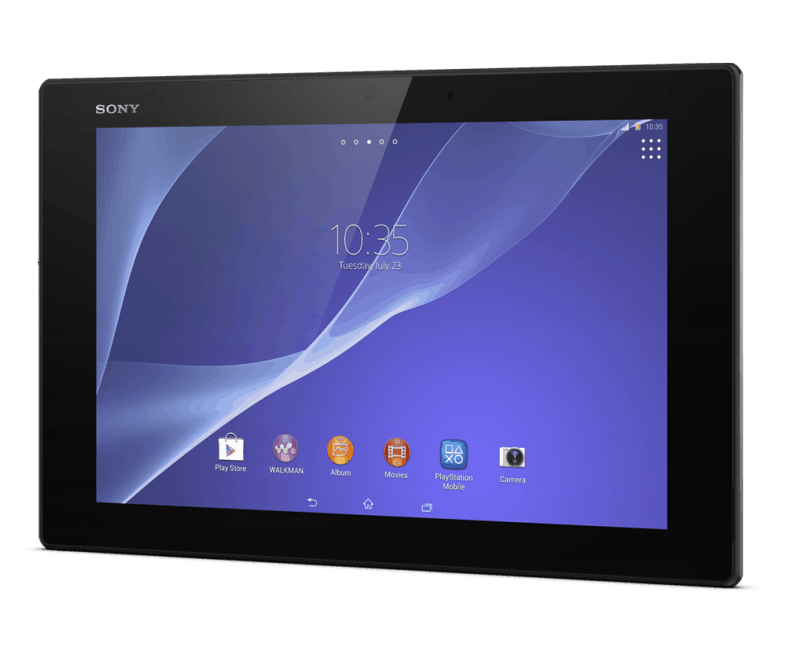 With a 1920 x 1080 10.1-inch display, Sony's latest offering already sounds down and out, but it has some tricks up its sleeve. It's incredibly slim, coming in under 10mm thick and it's water and dust resistant. Which makes the Tablet Z2 a good all-rounder tablet, and perfect for use in the living room as there's no worries getting it covered in crumbs or spilling stuff on it. It'd be nice to see a higher-resolution display, but with a Snapdragon 800 running the show, it's still a powerful tablet with a lot going for it.
The Xperia Tablet Z2 is available from Amazon.

06. LG G Pad 8.3
LG has recently added some offerings to the G Pad lineup, with budget minded 8 and 7-inch tablets, but the G Pad 8.3 still remains excellent value. It's also available through Verizon now and a KitKat update has been around for some time. With a nice, 8.3-inch display it's a good compromise between something portable like a 7-incher and something larger. The Snapdragon 600 inside is showing its age a little bit, but it still handles most games without a problem and everyday tasks are nothing for the G Pad 8.3.

05. Galaxy Note Pro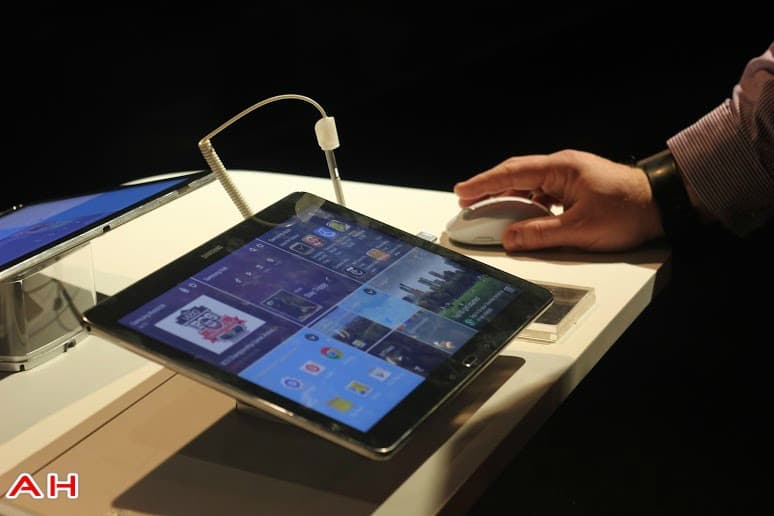 At a somewhat comical size, the 12.2-inch Galaxy Note Pro is one of those tablets you either love or hate. If you love the S-Pen and just want more room to draw or sketch, then this is a great option. It's also really well specced and the 2560 x 1600 display is fairly dense for a display of that size. Still, at 12.2-inches it's not that portable – when compared to others – but like we say, if you want a bigger tablet, there's no other option than to take the Galaxy Note Pro.
Whilst pricey, the Galaxy Note Pro is availablefrom Amazon.

04. Google Nexus 7
While the Nexus 10 has been all but abandoned by Google, the Nexus 7 got an upgrade last Fall and it's easily the best value out there when talking about Android tablets. That 1920 x 1200 7-inch display is great for reading and the overall design is simple and clean. Under the hood is where things start to show their age, but overall it's a good package and if you like speedy updates and clean software, this is the 7-incher for you.
You can buy the 2013 model of the Nexus 7
from Amazon
as well as Google's
Play Store
.

03. Galaxy Tab S 8.4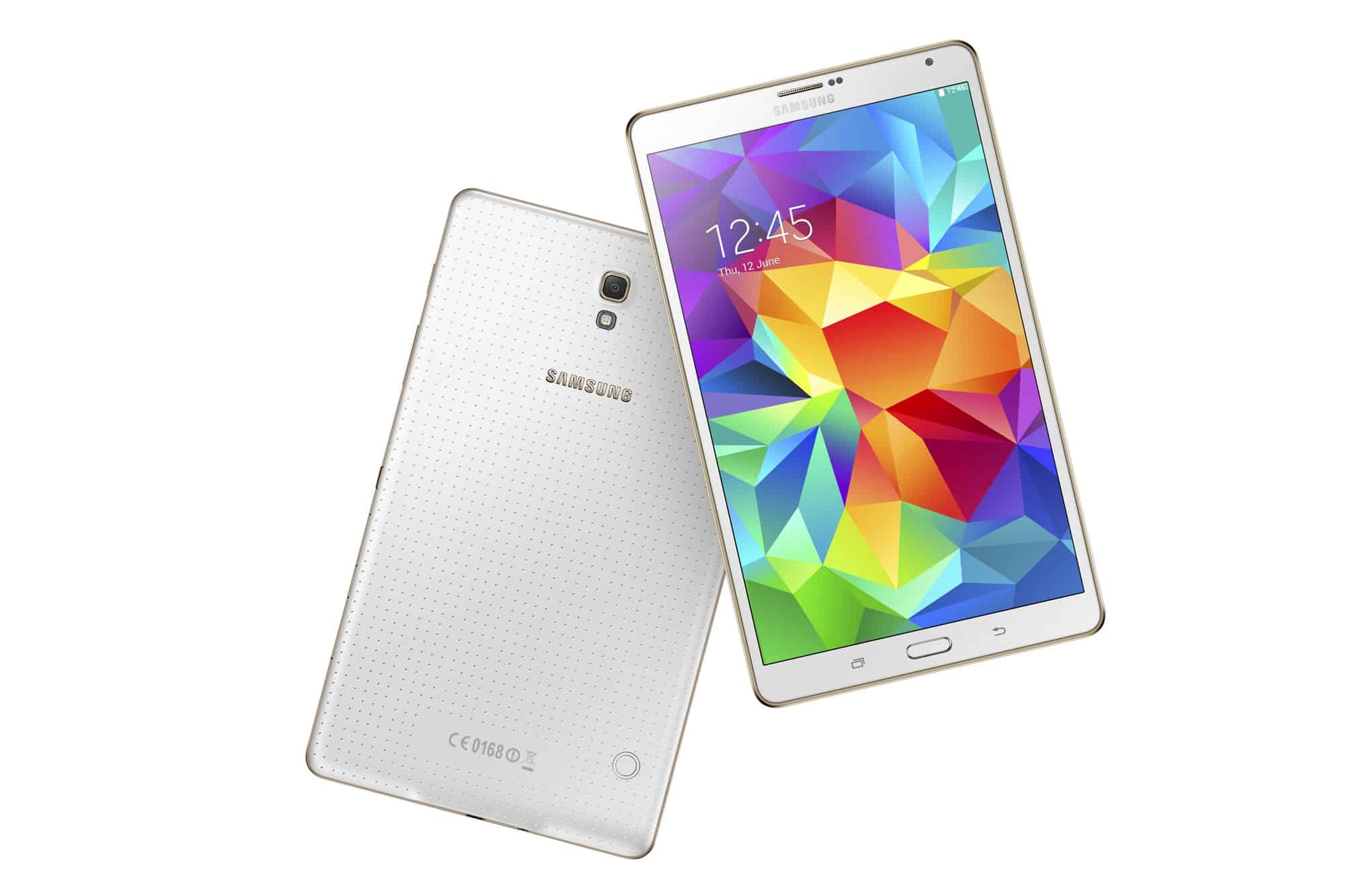 Samsung has launched so many tablets this year that it's hard to keep up. All we need to know about their latest batch however is that while they're built out of uninspiring plasticky builds, they offer the best experiences around. Take the Galaxy Tab S 8.4 with its Super AMOLED display at a retina-besting 2560 x 1600 it's one of the best-looking portable displays you'll find. It's perhaps loaded with a boat load of features real people will never use, but split window and other Samsung staples work wonders on tablets like these. Want a compromise tablet with an excellent for movie watching? Get this.
Available from Amazon the Galaxy Tab S 8.4 is also pricey.

02. Samsung Galaxy Note 10.1 2014 Edition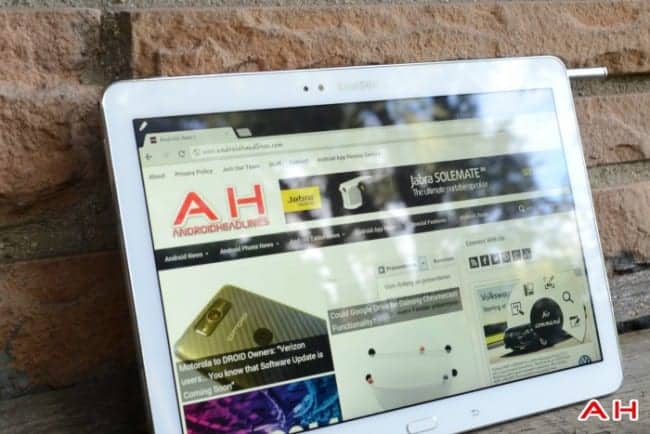 It's been on shelves for some time now, but the Galaxy Note 10.1 2014 Edition overs people an all-round experience with some bells and whistles, like the S-Pen which works excellent at this size. It's portable enough to carry around like say, a notebook, and it's also large enough to deal with sizable documents and the like. An excellent tablet that those looking for a great stylus experience will love, Samsung's bizarrely named Galaxy Note 10.1 2014 Edition is a great choice.
You can buy the Galaxy Note 10.1 2014 Edition
from Amazon
.

01. Samsung Galaxy Tab S 10.5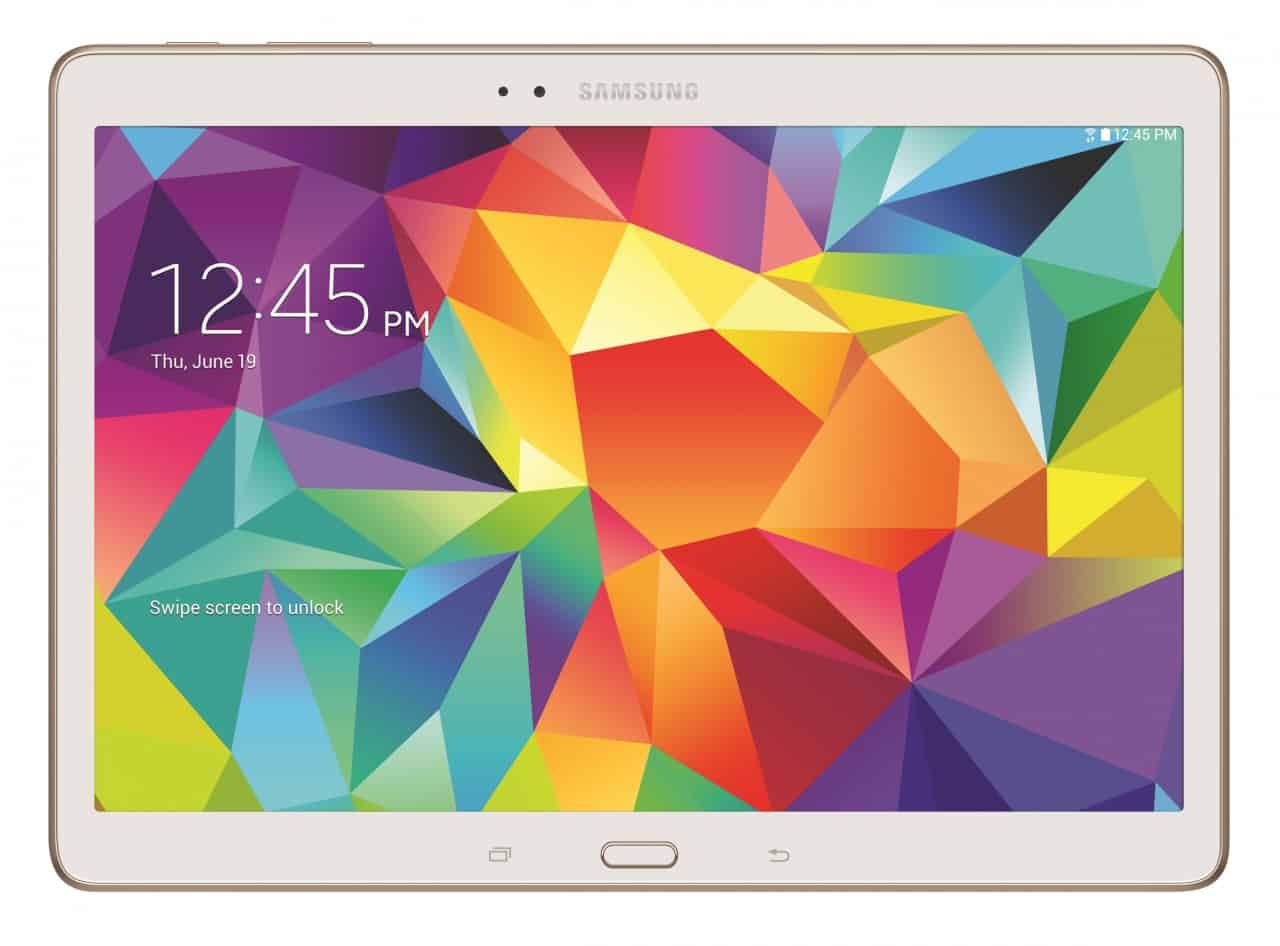 The Korean giant has a trifecta on their hands this month, with Samsung shipping so many tablets we could say that the law of averages has something to do with this, but the Galaxy Tab S duo are excellent tablets. The 10.5-inch version offers a genuinely stellar alternative to the iPad if you're looking for an all-rounder that has an excellent display and all the software features you want and then some. Moreover, the Galaxy Tab S 10.5 has added extras like a fingerprint sensor which will help keep kids away from your Google Play account and that Super AMOLED display is vibrant and bright.
The Galaxy Tab S 10.5 is available from Amazon.
This entry was posted in Android News, Best Android Tablets Rankings.