HI
As the title states I'm after some info and help if possible
I have a tablet here I will give you as much info on it as possible, I'm pretty sure its a Chinese brad tablet
Screen size : 9"
Operating system : Android 4.0.4
Cpu : Cortex A8 1.5GHz, All Winner A13
Ram : 512M DDR3
Memory : 4GB + SD card slot
Model Number : KB901
Kernel version : 3.0.8+
Front and rear camera
Across the top you have, Power Button, Headphone jack, Mic, SD card slot, Usb Port, Power jack
Left hand side you have, Home button, Volume keys
I have the build number here if it is needed
the research I have done on this tablet i think the brand is "lonshion" but not 100% sure on that one
If anymore more info is needed just let me know and I'll see what i can find
what I'm wondering is if anyone can confirm the brand, and if this tablet is rootable and what i need to do to root it
It is my first tablet and i would hate to brick it..... I do have a HTC phone that i rooted so I know a little about it but not a hell of alot
also the other thing is... when I plug the charger in, the touchscreen goes a little nuts when I touch it, is that common with these tablets? and can it be fixed?
here is a pic of it... if you need a different view just let me know and i will take and upload them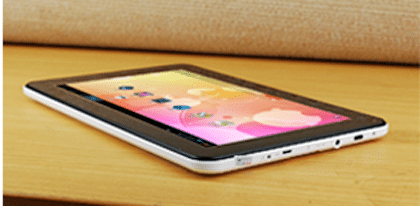 thanks in advance