I have an Android tablet that is locking up during startup. I reach a screen that looks like this: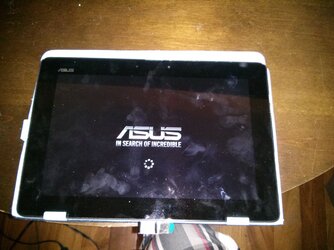 With that circle moving. I have tried doing a hard factory reset, but that does not help. I still get stuck at the same screen.
Any advice on this? Will reinstalling the OS from an SD card fix the problem? Can this even be done?
If I am not in the right place, any advice on where to go would help.
Thanks
Adam