Super Moderator
Staff member
​
The
50th IFA Consumer Electronics
is only one week away (3 Sept-8 Sept). This will be a landmark event for the Android Tablet lover. I know that many of you only care about Miss IFA and forget about the other sites. But, I will try to ignore her unbelievable red hair.
This is the ultimate Electronics show of new technology in Europe. This year will be no different. One item of note though is the number of Android Tablet announcements planned Here is a short list. And I am sure there will be others.
Rockchip Supernova x1
- A 3D Android tablet without needing Glasses
ViewSonic Viewpad
- A full featured 7in unit with two cameras and an interesting array of buttons
Samsung Galaxy
- As already discussed on the board
Archos
- It looks like they will be showing that vaporous Archos 8 as well as other new models
And of course there are the others like the Acer, ASUS, Toshiba, HP, and on and on/
Next weekend will be an interesting week as the name brands and not just the generics jump with both feet into the Android Tablet. It will also give an indicator on things such as delivery of these new products to changes and updates like Android Gingerbread and Honeycomb.
But I digress, what or who will Miss IFA look like this year
This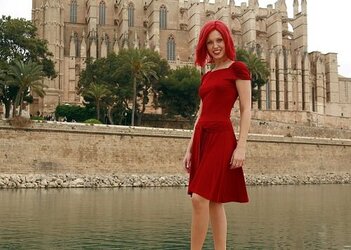 or
This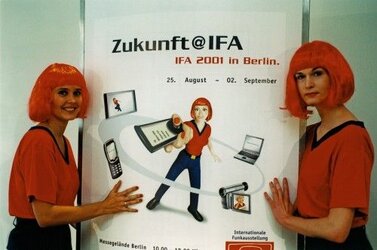 I wish I could be there. It is an experience.