The Good:
The 1280*800 screen, silky smooth performance, long battery life, Ultra-thin with meager weight make this tablet a worthy-buy.
The Bad:
Rough work in the design, fragile plastic with obvious gap at the edge, screen is not clear enough.
The Bottom Line:
Though the resolution of the 8-inch IPS screen is 1280*800, but the actual performance is not ideal, and that's why I don't feel excited for the 2160P video playing or blue-ray 3D supported features. 5MP Camera may not the stunts either, but the Intel Z3735E CPU did make this tablet goes smooth.
Despite the manufacturer declares that the operating system is Android 4.2.2, but there are some changes make the tablet more acceptable for Chinese users. But still, at $175 (for 16GB), it's still an affordable tablet with one of the highest values in the market.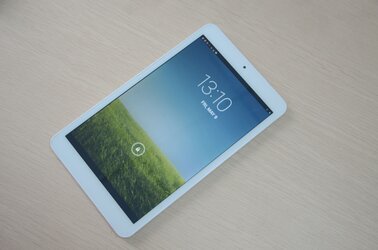 Design:

At 0.56 pound, the ONDA V819i is notheavy to carry with, 8.15*4.8*0.35 inch size make it easy to be held in onehand. It's a simple design, white and silver grey in color, not hard to tell itis a copy of iPad in appearance. But the touch is not as good as the iPad mini2.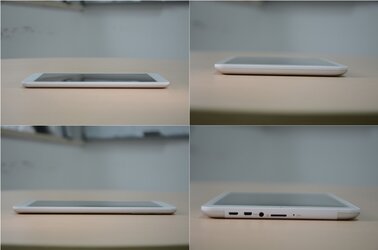 The metal cover may be the most intuitivehighlight, the frosted feeling and the matte surely did increase the class ofthe whole tablet. But the sealed cover means there's no replacement batteryavailable.

| | | | | |
| --- | --- | --- | --- | --- |
| Tested spec | ONDA V819i | Google Nexus 7 | iPad Mini 2 | Samsung Galaxy Note 8 |
| Weight in pounds | 0.56 | 0.66 | 0.68 | 0.76 |
| Width in inches (landscape) | 8.15 | 7.8 | 7.9 | 8.2 |
| Height in inches | 4.8 | 4.5 | 5.3 | 5.3 |
| Depth in inches | 0.35 | 0.34 | 0.28 | 0.31 |

Like I mentioned above, ONDA V819i looks like iPad, but the extension ports are all be set at the top of the tablet, including the USB/TF card/HDMI ports and a headphone jack. The power and volume buttons are at the right side, while the home button is replaced by 3 virtual buttons.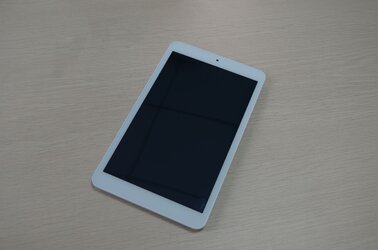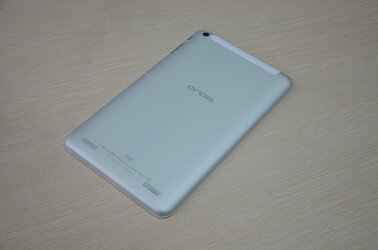 Software & Hardware features:
The ONDA V819i ships with the version of Android (4.2.2), and the OS doesn't surprise me. Besides the play store, there's ONDA Market where you can download more apps.
Comparing with Android 4.1, the OS isn't much different. So there's no much to talk about.
The 8-inch ONDA V819i houses a 64 Bit Intel Bay Trail-T Z3735E Quad-core CPU and an Octa-Core GPU. It has 1GB of RAM and includes support for WiFi, WiFi hotspot, Bluetooth, Miracast, Gravity Sensor and OTG expansion function, and a GPS. Compatible with external 3G USB dongle or the physical HDMI port makes the tablet more playable.

Last edited: