Super Moderator
Staff member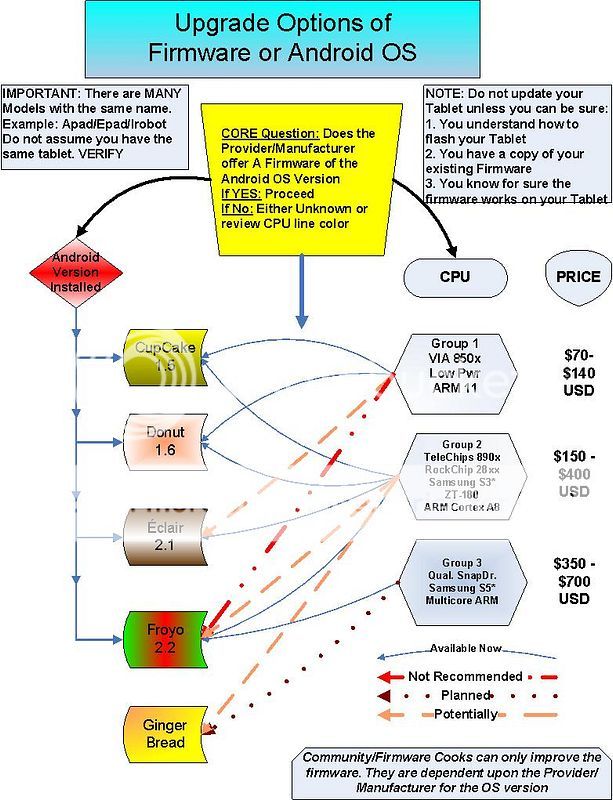 This is Version 2
This Flow Chart describes in simplistic terms whether you can update your Tablet to a newer Firmware or Android version. This Flow looks at two primary variables; Your Tablet CPU and your Vendor/Manufacturer.
I hope you can use this detail to help make important decisions about selecting a new tablet, or upgrading your current tablet.
If you see an error, Let me know. I will change and correct. I plan to keep this updated as time continues.
Please read the
NOTE: and IMPORTANT:
boxes
Last edited: