Here is a step by step visual description of how to apply a factory reset.
This will reset the device if you are unable to boot it up or want to wipe out all of the applications you have loaded or changes you have made.
SD card data is NOT affected with this process.
Note:
If you receive a "
No recovery image is found, try recover from SD
" message when following these steps, it may be possible to manually update the device to obtain a recovery image.
How to manually update SYNET7LP/SYTABEX7 to Android 2.2 "Froyo"
Caution: If your tablet was shipped with Android 2.2, DO NOT UPDATE
!
STEP 1 - Hold the device with a finger on the screen and fingers on the back "MENU" and "On/Off" keys.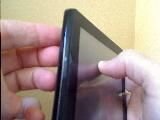 STEP 2 - Press and hold all three until device displays "infoTMIC" image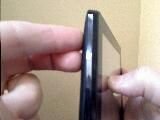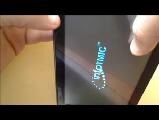 When the
"Press the required keys if you want to apply a factory reset.
System will reboot normally in X seconds..."
is displayed ...
STEP 3 - Release "MENU" and "On/Off" keys and immediately press the "MENU" key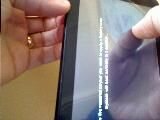 The device will then display the following screens in sequence without the need for any further key pressing.
"Getting recovery image"
"Extracting recovery data"
"Burning file sysyem ..." (Progress bar displayed)
"Recovery OK!
System will boot in XX seconds ..."
infoTMIC logo
Sylvania logo
Sylvania animation
"Touch corsshair to calibrate"
See these images below
Last edited: