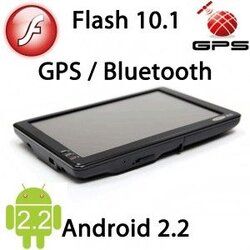 Brand new wits a81e for sale has 1208 firmware on it plus GPS
Android 2.2 - The most advanced mobile operating system to date!
Flash 10.1 - The latest version of Adobe Flash to play every media rich web content available! Youtube, etc
Wi-Fi - Go online wherever you are, you can leave your laptop at home when going out!
Bluetooth - Add keyboard to your tablet or even 3G modem to enjoy live web browsing outside Wi-Fi coverage!
GPS - Use it with the excellent Google Maps or any other GPS software for navigation. There is no reason to get yourself a car GPS instead of the A81E!
Im Asking $150 plus shipping in U.S only
comes with case wall charger car charger and usb
i have no use for it as i got the galaxy tab
PM me if your interested
will accept paypal only
EDIT SOLD
Last edited: