Those sporting the "beta" edition of the Swype virtual keyboard on Android may want to check this out—there is an update available. The crew over at Swype have announced that the 5th release of the Swype Beta for Android is now available. Anyway, according to the details the following changes and/or additions were made;
• We've resolved an accuracy issue that was introduced in the last beta update. • Swype BETA for Android now supports Double-Tap-to-Edit! Swype choose a wrong word? Just tap the word twice to bring up the word choice window, pick the correct word, and the cursor will return to wherever it was before.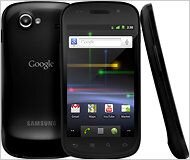 ​
• Swype BETA for Android now includes a Voice-to-Text button (available for QWERTY layouts ONLY)! You MUST have Google Voice Search pre-integrated in your ROM for this feature to work.
In addition, it was also noted that users should start seeing less of that "pesky" Hidden Word pop-up, names from the address book will no longer "muscle out" other words and a self-updating installer has been added. With that, if you are running the Swype Beta for Android and want to get updated to the 5th release you will need to grab your Android smartphone.
reading from
www.amsphone.com