Hi there,
This is my first post here, as I received my ePad this morning; I cannot give a model number or manufacturer as there is no information on the box or in the manual. All I can tell you that it is running Android 1.7.4 ...
I bought the device from here :
7" Touch MID Notebook Netbook UMPC PAD Android USB RJ45 - eBay (item 120589735133 end time Jul-28-10 23:58:45 PDT)
The MID I received doesn't look exactly like the pictures on eBay (IMHO, it looks better) : The back of the casing is black, as is the button on the front.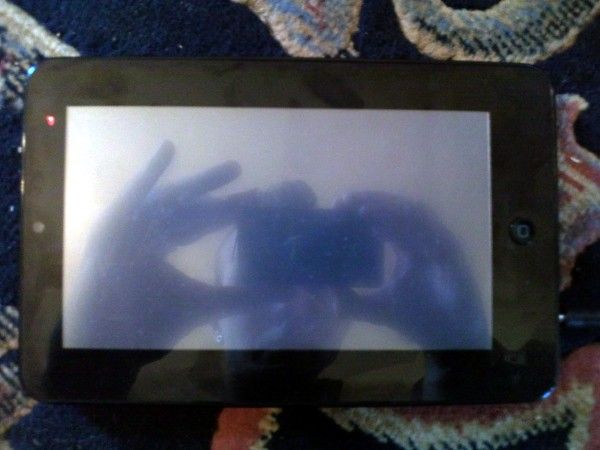 I picked up the package from the post office and took it into work, plugged it in to charge and turned it on ...
I played around with my new device for a little while and was impressed with how smooth and fast it was compared to the M001 owned by one of my friends. I was slightly concerned that it wouldn't connect to my office wifi, as it stopped detecting the network as soon as I entered the WPA key.
A couple of hours later, I was forced to return home in a hurry so attempted to switch off my new device. I chose the hibernate option by accident, but thought no more of it until I got home ...
Can I get the thing to boot back up? Can I hell!
At first, pressing the power button would simply turn on the green power light, but nothing else would happen. I pressed and held the power button for 5 seconds to do a hard shutdown (as explained in the manual) before turning it back on.
For a little while, screen would switch on, the device would quickly vibrate and then it would display the android logo. The progress bar at the bottom of the screen would scroll through once and stick with the indicator at the right hand side of the screen; this was as far as the boot up process would go.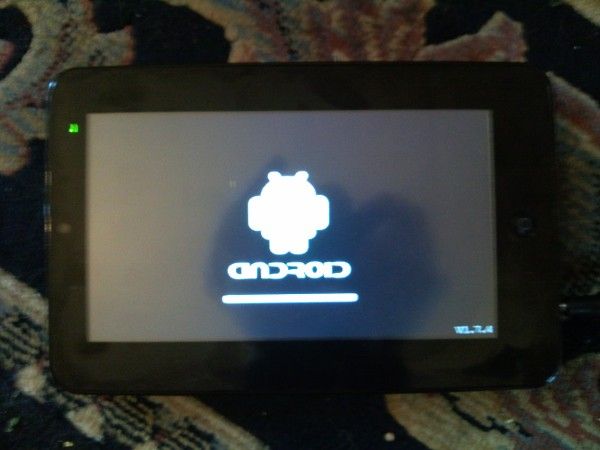 It didn't take long (4 or 5 restarts) before the device stopped doing that; now I am back to where I was at the start. Can anyone tell me how I might be able to sort this out? I don't want to have a $100 device for switching on a single LED.
HELP???
(EDIT : It is switching on again now, but it still won't go past the android logo)