I decided to do one of those 14-day magazine trials, and picked National Geographic Traveler. Of course it looks beautiful on the NC.
On a whim, I wondered if I could find it on the internal memory. Indeed, there was the magazine, stored in epub format in /media/B&N Downloads/Magazines. My NC is rooted, but I think the NC media directory also shows up on non-rooted NCs when you connect to a PC with USB: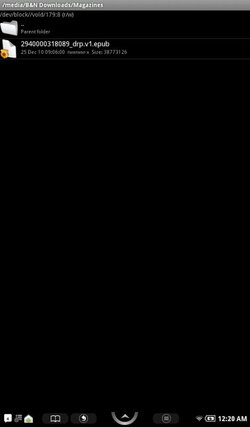 So I used the file manager (Root Explorer) to make a copy, and then pasted the copy in the corresponding folder on the SD card:
Next, I navigated back to the B&N Library, and then from My Files, worked my way back to the folder on the SD card with the copy. Sure enough, there it was: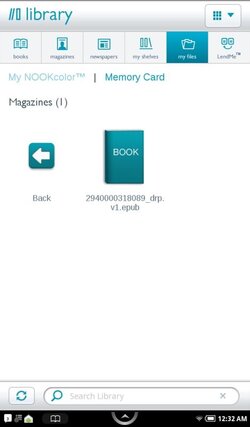 To my amazement, when I clicked on it, it opened and displayed exactly like the original, including navigation tools like Contents and ArticleView (a nice trick for displaying the text of the stories).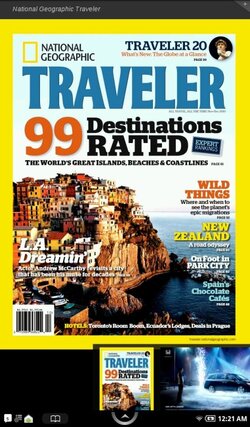 The question, of course, is what happens in a few days when I cancel the free trial? I assume the original copy will be deleted. I wonder what will happen to the duplicate on the SD card...? If it's protected with DRM, perhaps it will be encrypted and not readable...or....
-Matt
Last edited: