Uninstall ClockworkMod Recovery and restore stock recovery
Not to step on the toes of other tutorials but I though it would be a good idea to make one of just the removal process.
Many NC users who have rooted b&n 1.1 with autonooter 3.0 and then installed CWR to make a backup. Once you make a backup you will find you are stuck inside CWR.
If your NC is really hosed, you are stuck with a non-functioning CWR and need more help than just removal, see tutorial below:
http://www.androidtablets.net/forum...ll-clockwork-recovery-revert-stock-image.html
Thanks to darmeen
If you have CWR installed, and need to remove it. Here is how to uninstall ClockWorkMod Recovery and restore the stock Nookcolor recovery.
-Download the ClockWorkMod Removal zip:
CWR-removal.zip
-Copy to root of your SD card
note: if stuck in CWR, mount your NC to pc and copy over to sd card.
-Boot into CWR
-Navagate to "flash zip from sd card"
-Clear chache partition and dalvik cache
-Flash stock 1.0.1 kernel (if oc kernel is installed)
kernel-stock.zip stock 1.0.1
(for android 2.1 ran off internal memory)
-Flash CWR-removal.zip to remove CWR
-Reboot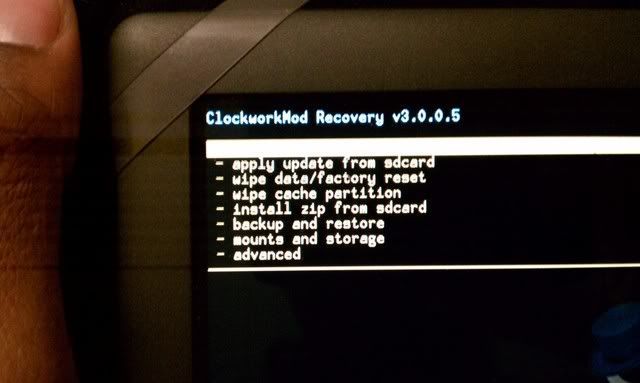 -Once back to home screen, check to see if CWR is removed
-Open Rom manager
-Press "reboot to recovery"
-On reboot, you should get an error from the stock NC recovery
-This will tell let you know CWR was removed and you are back to using the stock recovery
-Hold power button to turn NC off
-Press power button to reboot
-Now you are free to be on your way living without CWR, reinstall CWR or perform a normal factory reset using these instructions:
Flash back to clean stock ROM - nookDevs
Last edited: