When I used the LCD density changer app, it didn't work, so I turned on the "Make Saved Density Default Density" check in the settings category, put a number in, and this happened: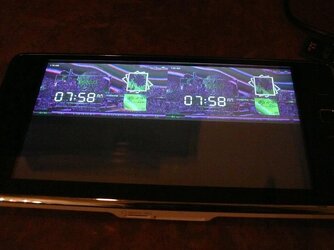 For those of you who cannot see the picture, the screen is split in two, purple tinted screens. Also, the OS is lagging when opening new apps and dialog boxes. I have to move the optical button a little before anything shows up.
Thanks ahead for the solution!
PS: Busybox had problems installing before this. Is that the problem? If it is, the Busybox installer won't even open now...
Last edited: